O lokatach strukturyzowanych
Structured deposits are products, which combine features of a term deposit (100% protection of capital applies during to the entire duration of the product) and investments on financial markets (a chance to have gains higher than standard interest rate on deposits). They exploit the opportunities on many markets and they're an excellent tool for portfolio diversification: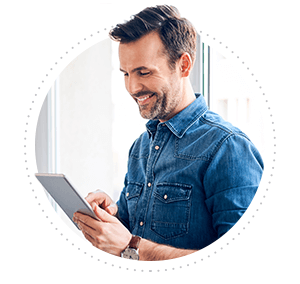 100% of capital protection for the entire duration of the structured deposit

indirect access to the local and foreign FX, shares, commodities or goods markets

interest rate depends on value of underlying instrument identified in Structured Deposit T&C, which may be i.a. currency, commodities, shares, market indices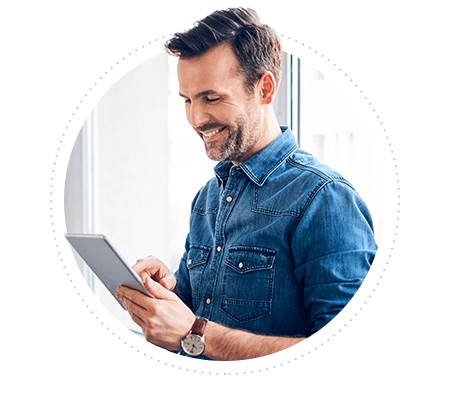 Check current offer
Stabilny Kurs LVIII
Złota Szansa I
Subscription period
05.11.2019 r. – 02.12.2019 r.
05.11.2019 r. – 02.12.2019 r.
Interest rate during subscription
1% per annum
1% per annum
Investment tenor
03.12.2019 r. – 03.06.2021 r.
03.12.2019 r. – 03.12.2021 r.
Possible interest rate during the investment
0% to 5% on the entire investment
0% to 14.99% on the entire investment
Guaranteed interest rate during investment period
No guaranteed interest rate
No guaranteed interest rate
Minimum amount
1000 PLN
1000 PLN
Type of underlying instrument
Currency
Commodity
How to open
If you are not our Client, open Konto 360° account online.

If you are our Client, open deposit in Millenet.
Important information
Investments in structured products involve various types of risks, in particular this may be: market risk, credit (bankruptcy) risk, liquidity risk, tax risk, legal risk, interest rate, product complexity, availability of market information risk.

Structured deposits are based on indices of the financial or commodity market, such as FX rates, share prices, values of exchange indices, prices of commodities or baskets of those variables, evolution of which may determine the end interest rate on the structured deposit. Structured deposits have other features than traditional deposits with fixed or variable interest rate. If investment assumptions are not fulfilled, structured deposits may fail to pay interest.

---

Market risk – yield from structured deposit depends on behaviour of the particular market variable (e.g. FX rate). If the investor's expectations turn out to be false, then the amount paid upon maturity may be equal to the protected principal. Products (depending on the structure) may also bring a yield lower than the growth/fall of the underlying instrument.
Credit risk – an investment in structured deposits involves carrying credit (bankruptcy) risk of the Bank, in which the deposit is being set up. Therefore the deposit holder, in case of lack of the Bank's solvency, shall receive funds due to him under the deposit, in keeping with currently valid principles of protection of funds by Bankowy Fundusz Gwarancyjny.
Liquidity risk – the holder of an structured deposit may at any time during the subscription period and during the investment period, terminate the investment by withdrawing 100% of principal. It must be remembered that terminating an structured deposit after the subscription period and before its maturity causes the obligation to pay a handling fee upon termination of the structured deposit, the amount of which fee is stipulated in Structured Deposit Terms and Conditions.
Tax risk – risk of change of tax regulations, causing that investing in financial instruments and products will be involved with a higher tax burden than before, which may make the investment less cost effective.
Product complexity – concerns risk involved with the nature of the product and documents involved. The more complex and non-standard a product is, the more complex will its documents and descriptions contained in them be. In result understanding how a product works may be difficult in case of a complicated structure of the product and its documents.

Detailed descriptions of risks are presented in Description of risk involved with financial instruments and products for individuals in Bank Millennium S.A. link opens in a new window, available in the Bank's branches and on its website.

---

Money invested in a Lokata Strukturyzowana deposit is protected by the Banking Guarantee Fundlink opens in a new window, guarantee scheme, in keeping with The Act on the Bank Guarantee Fund, Deposit Guarantee Scheme and Resolution of 10 June 2016. In keeping with this act the amount of money together with other receivables with respect to the Bank covered by the guarantee scheme in zloty, does not exceed the total equivalent of EUR 100,000.

Money in excess of the aforementioned value is not eligible for BFG guarantee. For the purpose of calculating the EUR value in zloty the average rate is used from the day of fulfilment of the guarantee condition, announced by the National Bank of Poland. In case of a joint account each owner is eligible for a separate guaranteed amount (up to the amount of the guarantee).

Detailed information concerning guarantees is contained in the Information Sheet for Depositors, available in the Bank's branches and on bankmillennium.pl.
Any and all information contained in this COMMERCIAL PUBLICATION is purely of information nature and constitutes neither an offering in the meaning of the Act of 23 April 1964 Civil Code, nor an invitation addressed to anyone (or any group of people) to conclude transactions on financial instruments presented in it. In particular the information is not a service of investment, financial, tax, legal or any other advice.

Any investment decision should be taken on the basis of information contained in the Terms and Conditions of the investment deposit and not on the abbreviated description contained herein. The above document is available in the Bank's branches and on its website www.bankmillennium.pl.

This publication contains the position of Bank Millennium S.A. ("Bank") expressed on the basis of its own assessment of facts, which are important to the Bank as well as relevant legal provisions. The Bank assures that it made due efforts in order that the information contained in this publication is reliable and based on authoritative sources, however the Bank cannot guarantee that information obtained from sources outside the Bank is reliable, complete and up-to-date. Additionally the Bank informs that information and analyses contained in this publication are based on information coming from public sources, which were not verified independently by the Bank and moreover may be subject to periodical changes. The Bank shall not be held liable in any way for the financial consequences of performance by the customer of transactions on the financial instruments described herein. At the same time the Bank reserves the possibility of making changes to the form as well as content of this publication, at any time and without notice.

The terms and conditions presented herein are indicative. Any and all prices and (or) examples of transactions are for illustrative purposes solely and do not constitute an offer to conclude transactions under such terms and conditions, nor do they constitute indication that a transaction under such terms and conditions is possible. Moreover no calculations or results presented herein provide a guarantee of future gains. The actual terms and conditions of a transaction on financial instruments shall be on market terms and conditions defined at the time of its conclusion. Any and all preliminary price quotes and analyses contained herein have been prepared on the basis of assumptions and parameters reflecting the assessment or choice made by the Bank. The Bank does not give any guarantee of precision, completeness or reasonableness of these quotations or analyses.

The risk of using the information contained herein, in particular as regards taking investment decisions on its basis, shall be borne exclusively by its recipient.

Financial transactions involve risk, presented in detail in the "Description of risk associated with financial instruments and products for private persons in Bank Millennium S.A", available in the Bank's outlets and on its website. Conclusion by the customer of transactions involving financial instruments is the basis for consideration that the customer has read the terms and conditions of the transaction as well as the related risk and has accepted them.

Dissemination, distribution and trading of some financial products may be subject to restrictions with respect to certain persons and countries, in keeping with relevant legislation. It is for the customer to demonstrate legal capacity and authority to invest in the financial instrument. Offering and trading of financial instruments may be done only in compliance with relevant legal regulations.
MiFID (Markets in Financial Instruments Directive) is the European Directive concerning the market of financial instruments and products, which sets down a uniform legal framework for banks, brokerage houses as well as other brokerage operators in the European Union as well as in Iceland, Norway and Lichtenstein.

The MiFID Directive aims to enhance and harmonise Client protection in banks, increasing consistency and transparency of the operation of banks as well as increasing competitiveness on the financial instruments market.

---

Look here to find basic information about MiFID. More

about what is MiFID?

---

Read about Client classification rules and the Bank's obligations. More

about client classification

---

We will check, which financial instruments and products and investment services are appropriate for you. More

about appropriateness assessment

---

Read about the nature of financial instruments and products and related risks. More

about risk description

---

We operate in a reliable way and in the Clients' best interest. More

about conflict of interests

---

Look here for all documents about MiFID in Bank Millennium. More

about documents