About the service
Choose simple and quick payments with Apple Pay at Bank Millennium. In order to pay, all you need to do is open the Wallet app, hold your device near a contactless card reader, confirm transaction and it's done! You can use Apple Pay on your iPhone, Apple Watch or iPad.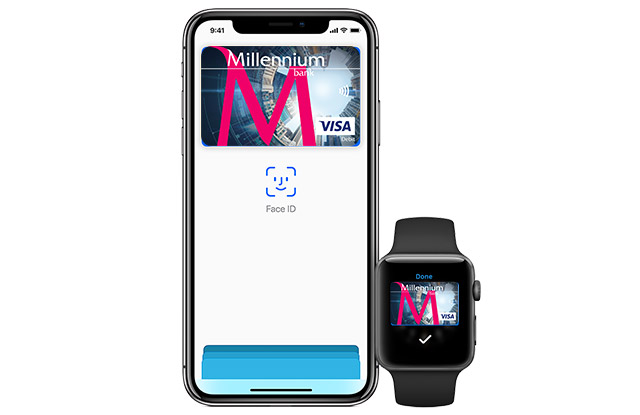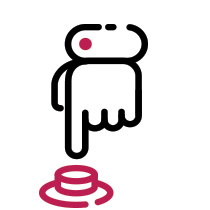 easy and convenient activation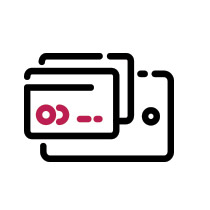 possibility of adding several cards on many devices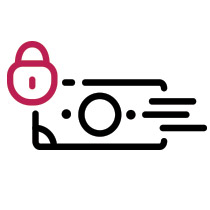 How to use
It's so easy to add your card to Apple Pay. How to start?
1
Open the Wallet app, e.g. on your iPhone and in the upper right corner click "+".
2
Use your iPhone's camera to scan the card, or manually enter the necessary details.
3
Allow access, confirm card registration and you're all set!
FAQ
---
Does Apple Pay require an internet connection?
No, Apple Pay does not require internet access. It's only needed to add a card to the app and verify it by the Bank.
---
Can I return an item that I bought using Apple Pay in a store?
Yes. The cashier can use the Device Account Number to find the purchase and process the return, just as they would with a regular credit, debit or prepaid card payment.
---
.Where can I check my Apple Pay transaction history?
In the Wallet app, where you will see the latest transaction for each card, as well as in the mobile app and Millenet.
---
If I temporarily block my plastic card, will I still be able to use Apple Pay?
No. Even a temporary card lock causes a full block of the card, including Apple Pay.
---
Which devices are compatible with Apple Pay?
Phone models: iPhone SE, iPhone 6, iPhone 6 Plus, iPhone 6s, iPhone 6s Plus, iPhone 7, iPhone 7 Plus, iPhone 8, iPhone 8 Plus, iPhone X, iPhone XS Max, iPhone XS, iPhone XR; iPad Pro, iPad Pro (3rd generation), iPad (5th. generation), iPad (6th generation), iPad Air 2, iPad mini 3, iPad mini 4; Apple Watch (1st generation), Apple Watch Series 1, Apple Watch Series 2, Apple Watch Series 3, Apple Watch Series 4; Mac models with Touch ID or those ones introduced in 2012 or later with an Apple Pay-enabled iPhone or Apple Watch
---
Are there any extra fees for paying by Apple Pay?
No. Using Apple Pay is completely free of charge.
---
If I use Apple Pay, will I also need to enter the PIN?
No. Each transaction requires authorization using the Face ID or Touch ID function. Occasionally, you may receive a PIN message in terminals with older software. The PIN code is the same as the one for the card added to Apple Wallet.
---
What cards can I add to Apple Wallet?
Any type of card: debit or credit (VISA and MasterCard).
---
Is my card number secure?
Yes. Your card number and identity aren't shared with the merchant, and your actual card numbers aren't stored on your device or on Apple servers.
---
What are the limits for transactions with Apple Pay?
The same as the ones set for a plastic card added to the Wallet app. You can check or change them in the mobile app or Millenet.
---
Where and how can I pay with Apple Pay?
In stores and service outlets, wherever contactless payments are accepted. To pay, simply hold your iPhone or Apple Watch near the contactless card reader and authorize the transaction with Touch ID or Face ID.
Apple Pay also allows to shop online and within apps. Simply tap the Apple Pay logo as the payment option and authorize it with the Touch ID or Face ID. Convenient transactions can also be made in the Safari browser with an iPhone, iPad and a Mac with Touch ID.
---
How many cards can I connect to one device?
On Apple Watch Series 3, iPhone 8 and their newer models, you can add up to 12 cards. For older versions, you can attach up to eight cards on each Apple Pay enabled device.
---