About programme
The internship programme - Millennium Bankers is targeted at 3rd-5th year students, who want to have a professional career in banking.
If you are a good communicator and a creative person, you like ambitious projects, know English and are determined to work in a bank – then it is you we are waiting for!
Why is it worth attending our internships?
test your aptitude for working in a particular area
get tasks to perform on your own
develop your professional potential
get paid for the internship
get an employment opportunity
You can have your internship in following areas:
financial analysis and risk assessment
marketing
IT and process management
corporate banking
Place and duration of the internship:
the internships are held in the Bank's Head Office in Warsaw and in Corporate Centres all over Poland
they last from 2 to 3 months and take place all year, mainly in summer
When and how to apply?
fill-in the CV application
enter the reference code: MB/area
entering the reference code you also must put the name of the area, in which you seek on internship
we will wait for your application until 31st of May
Recruitment process for internship programme.
APPLICATION
Fill-in the online application.
In the application write the reference number: MB/area (name of preferred internship area e.g. risk).
1
Your CV will be analysed and if it is approved, we will contact you.
2
Telephone interview, meeting with HR officer.
3
Recruitment interview with supervisor.
DECISION
HR officer informs about YES/NO decision.
The recruitment process may be modified depending on the area.
Areas of activity
Facing your diverse interests head-on, we have prepared a short presentation, which is to make it easier for you to decide about the direction of professional development. We propose that you read about the nature of the job in the areas defined below and choose your future workplace:

Financial Analysis and Risk Assessment
Areas of financial analysis and risk assessment are connected i.a. with assessment of Customers' credit capacity as well as creating and developing risk management systems.
Some units:
Corporate Credit Underwriting Department
Retail Credit Underwriting Department
Risk Department
Examples of employees' tasks:
Analysis of eco-financial situation of Customers and assessment of their credit capacity.
Preparation of credit proposals.
Monitoring eco-financial situation of Customers.
Monitoring quality of the credit portfolio and formulating recommendations regarding credit policy.
Marketing
Individual units from this area are responsible for preparing and implementing marketing policy with respect to the Bank's brand, communication of business lines, Customer segments, products and services.
Examples of units:
Marketing Communication Department
Retail Banking Marketing Department
Corporate Banking Marketing Department
Examples of employees' tasks:
Promotion of bank products with use of ATL and BTL channels.
Product design and development.
Focus on the Bank's positive perception.
Conducting market analyses and other marketing research.
Presenting marketing action initiatives.
IT and Process Management
The area thus defined comprises units responsible for optimisation of processes occurring within the organisation and their automation.
Examples of units:
Processes Department
IT Department
Applications Development Department
Electronic Banking Department
Examples of employees' tasks:
Analysis and optimisation of processes occurring within the organisation.
Analysis of needs of selected organisational units as regards IT support of processes (functional analysis).
Creating, developing, monitoring actions and maintaining IT applications.
Applications development with use of C# language in ASP.NET technology.
Designing/modifying websites and IT processes.
Corporate Banking
The task of corporate banking employees is to provide service to companies as regards i.a.: financing needs, cash management, investing money and supporting foreign trade. The largest group of customers from this area is responsible for sales and customer service.
Examples of units:
Corporate Banking Department
Factoring and Trade Finance Department
Millennium Leasing (company in the Capital Group of Bank Millennium)
Examples of employees' tasks:
Providing professional service to Customers.
Active selling of financial products.
Building long-term Customer relations.
Delivering presentations to Customers.
Providing product training to advisors.
Preparing analyses and reports from functioning of individual units.
Testimonials from interns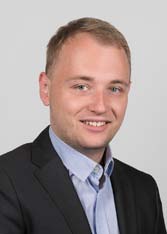 Mateusz
Student of Military University of Technology in Warsaw
Intern in the Security and Business Continuity Department
Thanks to the internship I was able to structure my knowledge. I could see what work in a professional environment was all about and what I should focus on in my further studies. Despite quite an explicit name of IT Security Team I was getting assignments from the entire IT area, starting from identifying and analysing malware, through analysing network traffic and making penetration tests, to some fine software development jobs.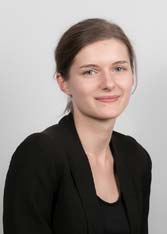 Monika
Student of the University of Warsaw
Intern in the Processes Department
Summer internships are not only a way to get hands-on experience in the industry of our interest but also an opportunity to come up against new areas, the existence of which we never even suspected once. I was unaware that mathematics and management go so well hand in hand and that processes management is such a dynamically growing area – I will certainly bear thin in mind when choosing my future professional career.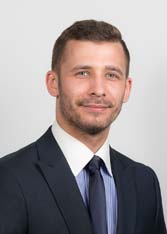 Szymon
Student of the University of Szczecin
Intern in the Corporate Banking Department
During the vacation internships I had the opportunity to see various types of financial documents and to learn how a corporate clients' service department works. I am now quite positive that working for a bank will be my professional goal.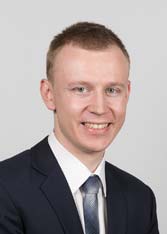 Krzysztof
Winner of the "Play for Internship" (Grasz o Staż) programme Student of the Nicolaus Copernicus University in Toruń
Intern in the Corporate Banking Marketing Department
The biggest challenge for me during the internship was to organise my worktime properly. The diversity of tasks I performed required frequent definition of priorities in different situations. This experience allowed me to develop the skill of organising my own work and of focusing on a specific target.
Grasz o staż competition
Win an internship in Bank MIllennium in the GRASZ O STAŻ competition.
For many years now Bank Millennium has been sponsoring internships for university students and graduates in the nationwide Grasz o staż competition organised by PWC and Gazeta Wyborcza.
In 2015 the new task "Corporate Banking – Settlement Products" from the corporate banking marketing area was prepared for the 20th edition of the competition. The assignment was to prepare a presentation (no more than 15 slides) about selected settlement products offered by Banks, which are crucial for effective management of working capital on the company's side.
More information about the assignment is available here: www.grasz.pl
The winner of the 20th edition was Krzysztof Paradowski, who did his internship in the Corporate Banking Marketing Department in Bank Millennium's Warsaw Head Office.
We want to congratulate the Winner and wish him many professional successes!