Testimonials
Select an offer for yourself and… join those who have already made up their mind!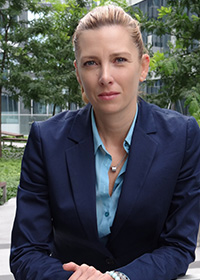 Katarzyna Kajder-Kasprzak
Regional Director at the Retail Banking Department

I have been employed at Bank Millennium since 2006, when I became Prestige Relationship Manager. Two years later, I took part in the in-house recruitment and was promoted to the position of Director of Financial Centre. I took care of three Customer segments: Retail, Prestige and Business.
The year 2013 brought in yet another change in my professional career. Currently, as the Regional Director I am responsible for a number of branches, focussing on delivery of high-quality services and achievement of my sales targets.
When I try to sum up my to-date cooperation with Bank Millennium, I note and underline one thing: "I can" attitude is really the key. I try to see my every professional challenge as an adventure. I know there is still a lot ahead of me. Not every day is a picnic, but it is always interesting.
I am happy I work for the company that gives its employees challenges, investing in their development and supporting their professional dreams. Thus, I achieve my goals.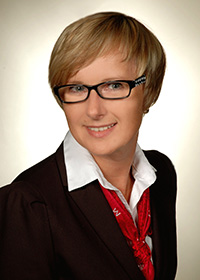 Małgorzata Dera
Regional Director at the Retail Banking Department

When I was coming of age, one sunny day it occurred to me that it would be nice to work at a bank. My dream came true and I am extremely satisfied with what I do and with whom I cooperate.
My banking adventure started back in 2001 at BIG Bank GDAŃSKI organisation. Thanks to my commitment and perseverance in pursuit of my goals, over these twelve years I had an opportunity to work at a position of Client's assistant, consultant, branch manager, deputy director of the Financial Centre. I also took part in the language skills development project. My experience has come very handy in my present regional director's function. I am still developing which is highly inspirational for me. Every new challenge that I come across in my professional career, gives me huge opportunities and a lot of satisfaction.
Bank Millennium is an employer who appreciates people who are ambitious, committed, diligent and focussed on their professional development. It ensures great in-house communication, offers high working culture and good atmosphere.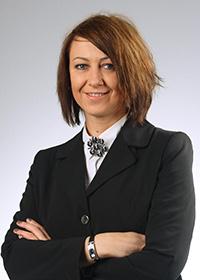 Ksymena Rogucka
Director of the Financial Centre at the Retail Banking Department

It has been already fifteen years since I got employed at Bank Millennium. I made my first steps as Client's assistant at a branch and already after a few months I was promoted to consultant's position. After three years of work I took up the function of branch manager in Torun. It was my first experience in branch and employee management, and in spite of that I managed to develop a cohesive team which achieved a lot of successes in seven years.
In 2010, I was proposed to take up the function of the deputy director of Financial Centre in Toruń and two years later, position of the director of this Centre. I perform this function currently, at the same time managing a retail and Prestige team.
Now, looking from a time perspective, I am fully convinced that that Bank Millennium is an institution which creates ideal environment for professional development of its employees. Starting on the first day of the employment, there is a lot of external training programmes and in-house workshops, where we get knowledge and skills required in our daily work. Thanks to perseverance and commitment, as well as our associates' support, we can continuously develop and achieve our professional goals. The expertise I have gained here is my best trump. For those willing to pursue their professional career in banking, Bank Millennium is a great choice!