The most important changes after March 22, 2019
We are pleased to welcome you to Bank Millennium! You can find all services and products you have already used in SKOK Piast at Bank Millennium. What changes are waiting for you?
The existing account number will be active until September 30, 2019. You can use it until then or immediately use the new number given by Bank Millennium.
The eSKOK service stops working. It means that the validity of your current login and password expired. At any branch you can sign a contract for access to the account via Internet and get new data for logging into Millenet - Bank Millennium service, i.e. MilleKod and P@assword 1.
Payment cards for SKOK Piast have expired. If you wish to use the card, you need to sign a card agreement at any branch of Bank Millennium. You will receive a new card by mail within a few days.
Your cash and mortgage loans will be visible in Bank Millennium. Agreements and regulations remain unchanged, charges and service fees will not be increased.
Your term deposits and Systematic Savings Accounts will be visible in Bank Millennium. The end date and interest rate remain unchanged. Renewable deposits will not be renewed.
Discover products and services offered at Bank Millennium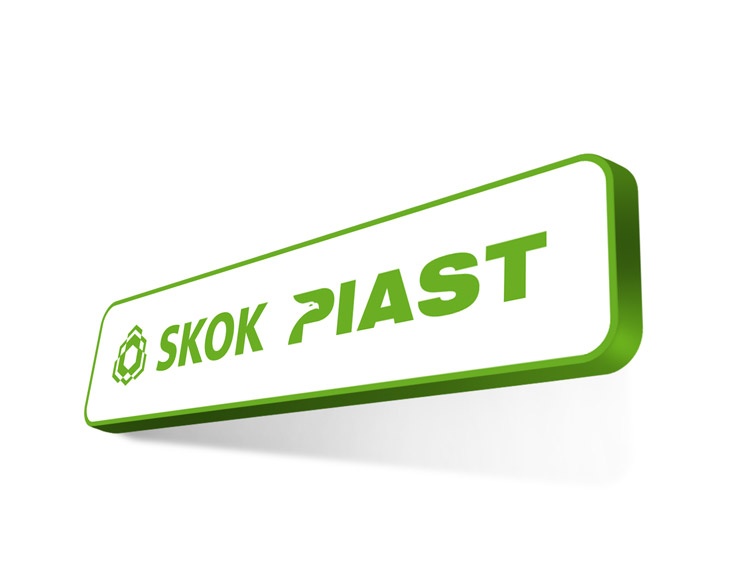 How to log in to Millenet?
All of your products and services from the former SKOK Piast you can now conveniently manage online on the Bank Millennium online banking system - Millenet.
1
If you do not have a new login (MilleKod) and a temporary password (P@ssword 1), go to the nearest branch of Bank Millennium. You will sign a contract to access your account via Internet.
2
You will receive an envelope or text message with a one-time P@ssword 1. It is valid for 90 days. At the first login you will be asked to change P@ssword 1.
3
Log in to the Bank's website, by entering MilleKod, P@ssword 1 and selected digits of PESEL number.
350 Bank Millennium branches

You can deposit and withdraw money, order transfer or open a savings account.

Helpline 24/7

TeleMillennium is a comprehensive telephone customer service. During a conversation with a consultant you can order a transfer, open a deposit, activate and block a card.

ATMs and CDMs

You have access to your money 24/7, thanks to the network of almost 600 ATMs across Poland. You will withdraw cash in them by phone/card, check the balance and transaction history. In the cash deposit machines, you can conveniently deposit funds into your account.

Access to an online account

On the Millenet website, manage your money 24/7. You can conveniently order a transfer, apply for a loan, buy insurance or top up your phone.

Official matters online

Completely online and in a very simple way you can apply for Family 500+ or Good Start benefit, create a Trusted Profile and log in to PUE ZUS.

Savings Account

Open a free Konto Oszczędnościowe Profit savings account and enjoy favourable interest rates for your savings.
FAQ
MY MONEY
---

Your money is completely safe. Bank Millennium fully guarantees access to funds and security of cash withdrawal. In addition, your funds accumulated on accounts in the former SKOK Piast to the amount equivalent of 100,000 EUR are guaranteed by the Bank Guarantee Fund.

---

Savings, billing, credit accounts and term deposits so far used by you in SKOK Piast received new numbers given by Bank Millennium. At the same time, you can also use existing account numbers until the end of September 2019. In practice, this means that at that time you can use both account numbers for transfers, repayment of loan, or receiving a salary and pension.

Exceptions are the transfers ordered from the accounts of other SKOK clients to your account number in SKOK Piast - such transfers will be returned to the sender's account. Clients of other SKOK accounts should transfer money to your new Bank Millennium account number.

The new account number is displayed on Bank Millennium website, on all statements and schedules. This information can also be obtained at Bank Millennium branches.

---

Bank Millennium's provision of services related to the existing IKS standard accounts, A'vista, IKS Plus and ROR does not involve an increase in fees. They will remain at their current level or be reduced. We would like to remind you that all of the above mentioned accounts in Bank Millennium operate under a new, collective name - Piast Personal Account.

---

The provisions of your previous agreements and regulations concluded with the former SKOK Piast remain in force. The names will change - loans not secured by a mortgage are listed under the name "Cash Loan" and loans secured with a mortgage - "Mortgage Loan".

Fees and commissions for servicing loans will not be increased.

It is no longer possible to repay a loan using the so-called transfer, i.e. by deducting the instalment from the remuneration. This means that repayments should be made on its own, to the account specified in the loan agreement. We encourage you to use a standing order

---

Your term deposits (including regular savings accounts, RSO) will be handled on an ongoing basis until their completion and they are visible in Millenet. The conditions, i.e. end date and interest rate, remain unchanged. Your deposits have been converted into non-renewable deposits, which means that at the end of each deposit, capital and interest will be left at your disposal on a special account.

Deposits and RSOs previously offered under SKOK Piast have been withdrawn from Bank Millennium offer. At the same time, you gain access to the full deposit offer of Bank Millennium.

---

Unfortunately, no, the cards have expired on March 22, 2019 at 6:00 p.m. If you want to use a payment card, go to any branch of Bank Millennium and sign a card agreement. After a few days you will receive it by post.

---

Yes, information about all your products will be combined in a single statement sent by post after the end of the month. You can also follow transaction history in Millenet and mobile app. To gain access to them, you must sign a contract at the nearest Bank Millennium branch.

---

You can request a transfer and also use other banking services at the nearest Bank Millennium branch. A lot of things can also be arranged very conveniently via Internet or TeleMillennium helpline.

---

Standing orders will be still active, except for orders for insurance premiums, orders for loan payments (they will be replaced by an automatic order equal to the amount of the instalment, which will be charged on the maturity date), orders for term deposits and systematic savings accounts.

---
INTERNET BANKING
---

eSKOK service was disabled for clients of former SKOK Piast on March 22, 2019 at 5 p.m. All other services and products available at SKOK Piast have been transferred to Bank Millennium. They can be freely managed online as part of the Millenet service since March 25. The existing login and password have expired.

---

All you need to do is sign an agreement for access to your account via Internet at any Bank Millennium branch. After signing the contract you will receive your login (MilleKod) and access password (P@assword 1), thanks to which you will log in to your Bank Millennium account. Logging in to the Bank Millennium website is very simple and secure.

---

Yes, you have access in Millenet to history of your recently performed transactions.

---
BANK MILLENNIUM ACCOUNT
---

No. There is no concept of "membership" at Bank Millennium. Therefore, customers - unlike in SKOK - are not obliged to pay share costs.

---

During a visit to the branch, a mandate must be re-established on the principles applicable at Bank Millennium.

---
Do you have any questions? We can help!
or call - helpline available 24/7