360 000 Customers have already chosen Konto 360°

Open an account in the most
friendly bank in Poland

Highest quality of customer service recognized
in 3 categories of Newsweek's ranking

Consolidation Loan

Consolidate and gain

Pay a single lower instalment and have extra money for anything you want.

Savings Account

Your savings grow 3% annually!

For 3 months for new funds up to 100 000 zl

Newsweek's Friendly Bank
High quality of service confirmed with 3 ranking categories won.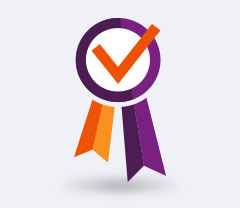 Jakość na bank
Highest standard of customer service in a branch.
Mobile banking
Always and everywhere
The best bank is the one always within hand's reach. If you have a smartphone, if you are always on the move – use mobile banking. A smartphone will provide you with the most convenient access to your account – whenever and wherever you want.
Internet banking
Comfortable and safe
Use your bank where it is most convenient for you. At home, in the office, on a train. Your bank is always where you and your computer are. Log on and make electronic transfers, borrow money and manage your finances.
Newsweek's Friendly Bank - Best Internet banking in Poland 2015