Zatrzymaj rotowanie bennrów
Financial and ESG report 2021

WIG ESG index

Bank Millennium joins WIG ESG

CSR Golden Leaf

Bank Millennium was awarded once again by the weekly Polityka

ESG strategy of Bank Millennium Group for 2022-2024
ESG management
ESG management
In Bank Millennium running responsible business means studying and reflecting the needs of Stakeholders (i.a. customers, employees, and local communities), as well as care for the natural environment and climate protection in planning and implementing the company's strategy. ESG (Environmental, Social and Governance) issues are an integral part of Bank Millennium Group's strategy.
More information: 2021 Annual Report
ESG 2021 - key objectives and activities: currently underway and planned
Our priorities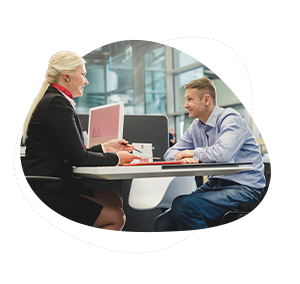 We are engaged in social activities and focused on four areas:
Custormes
Banking without barriers. We want all clients to have convenient access to financial services. That is why we have introduced many facilities

link opens in a new window

for people with sight, hearing and movement disabilities - available branches, ATMs, internet and mobile banking, the bank's website and voice telephone service.
Employees
We create an attractive work environment. We build relationships based on trust, we focus on quality and innovation, we help employees develop and we promote cooperation.
Society
Financial education. We run "Financial ABC"

link opens in a new window

- a program for kindergartens, because we believe that good financial habits are worth developing in childhood. We have developed a guidance program for parents of kindergarten kids who want to educate their children. We also conducted an opinion poll among parents in order to fine-tune the education program.
Volunteering. We are sure that our employees know the needs of the local community best. We look forward to the end of the pandemic to give grants in the competition

link opens in a new window

for the best volunteering projects.
Environment
We act in accordance with the 2020 Bank Millennium Group's environmental policy: we introduce our own pro-environmental activities, offer pro-ecological products and responsible financing and develop environmental education.
More information: ESG events & activity on YouTubelink opens in a new window
---
Partnerships and awards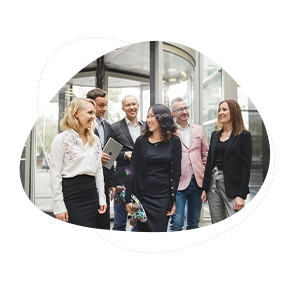 Bank Millennium is a signatory of two important international initiatives:
Business and government administration partnership for achieving UN Sustainable Development Goals (SDG).
Diversity Charter - a commitment signed by organizations that are fostering and promoting diversity.
---
The market highly appreciates our ESG - related efforts:
We have been included in the WIG-ESG index on Warsaw Stock Exchange.
We have received, among others, the Golden Banker award for the educational program "Financial ABC", Golden CSR Leaves of the Polityka weekly, the title of the "Poland's Climate Champion 2021" by the Forbes magazine and the Solid Employer award.
---
We protect forests with WWF
We protect forests with WWF
Since 2008, Bank Millennium has been cooperating with and supporting an international organization working for the planet. Customers can support our activities by opting for a WWF Millennium Mastercard credit card.
Publications
Publications
Starting from 2006 Bank Millennium has been annually publishing its ESG report. In the report, the key aspects of the influence of the Bank on economic, social and environmental sustainable development were defined with reference to major groups of Stakeholders.
Please send your questions, opinions and comments connected with ESG activities of Bank Millennium to: csr@bankmillennium.pl