Zatrzymaj rotowanie bennrów
Financial and ESG report 2021

WIG ESG index

Bank Millennium joins WIG ESG

CSR Golden Leaf

Bank Millennium was awarded once again by the weekly Polityka

ESG strategy of Bank Millennium Group for 2022-2024
ESG principles
ESG principles
An open, transparent and effective Sustainability Policy has been implemented in the Bank Millennium Group. This Policy contains guidelines adopted to actively promote sustainable development, minimise environmental impact, prevent and combat all forms of corruption and bribery, create social value and close relations with local communities, protect and respect human rights, respect diversity and counteract exclusion, integrate environmental and social risks into the Group's management and supplier relations, and make available sustainable financial products that foster decarbonisation goals and the construction of a fairer and more inclusive society.
More information:
Principles of Sustainable Development
Principles of Respect for Human Rights
Corporate Volunteering Principles
Principles of Responsible Financing
ESG Report for 2022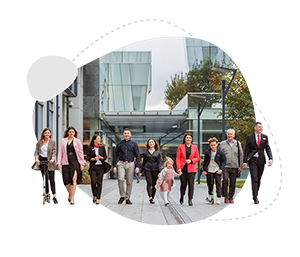 For Bank Millennium, 2022 was a period of implementation of important tasks embodying the idea of sustainable development. The Bank achieved, inter alia, the goal of reducing its own greenhouse gas emissions by more than 50% (compared to 2020, emission reductions in scope 1 and 2), expanded the offer of green products to include investment funds promoting ESG aspects, and after the outbreak of the war in Ukraine, introduced many facilitations for Ukrainian citizens. The recently published Report gives a comprehensive insight into the activities of Bank Millennium Group in the ESG area. It was prepared based on the international reporting guidelines of the Global Reporting Initiative.
More information:
ESG Report for 2022 link opens in a new window
Assurance report for 2022link opens in a new window
---
Partnerships and awards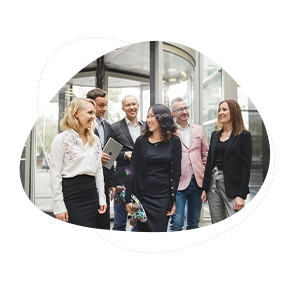 Bank Millennium is a signatory of two important international initiatives:
Business and government administration partnership for achieving UN Sustainable Development Goals (SDG).
Diversity Charter - a commitment signed by organizations that are fostering and promoting diversity.
---
The market highly appreciates our ESG - related efforts:
We have been included in the WIG-ESG index on Warsaw Stock Exchange.
We have received, among others, "Europe's Diversity Leader 2023" award from the Financial Times, Golden CSR Leaves 2021 and 2022 of the Polityka weekly, the title of "Climate Aware Company 2022" as part of the Climate Awareness Survey of Companies, Best Bank in Poland in the Best Bank Awards competition organised by Global Finance Magazine, the title of Reliable Employer 2022 and 2nd place in the ranking of the Best Employers Poland 2022 in the category "Banks and financial services" by Forbes Polska magazine and Statista.
---
We protect forests with WWF
We protect forests with WWF
Since 2008, Bank Millennium has been cooperating with and supporting an international organization working for the planet. Customers can support our activities by opting for a WWF Millennium Mastercard credit card.
Publications
Publications
Starting from 2006 Bank Millennium has been annually publishing its ESG report. In the report, the key aspects of the influence of the Bank on economic, social and environmental sustainable development were defined with reference to major groups of Stakeholders.
Please send your questions, opinions and comments connected with ESG activities of Bank Millennium to: csr@bankmillennium.pl