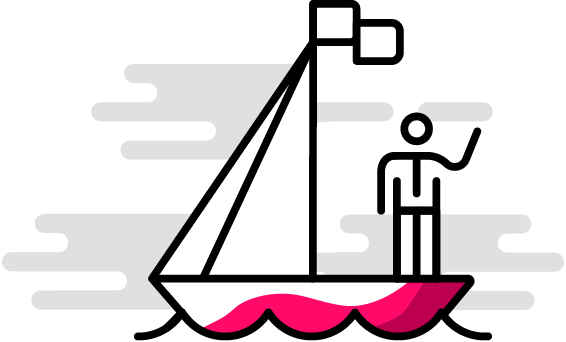 Come back soon!
You have successfully logged out
Your goal is at your fingertips
For each 5000 PLN borrowed you pay only 100 PLN. Benefit from Cash Loan promotion (APR 7,68%)
Take a loan
Loan cost and legal note
Representative example for Cash Loan with "100 zł raty" promotion: Annual Percentage Rate (APR) is 7.68%; total loan amount (net of debt-financed costs): PLN 15,000.00; total amount due: PLN 18,000,00; fixed interest rate 7.42%; total cost of the loan: PLN 3000.00 (including: commission 0% (PLN 0); interest PLN 3000.00; additional services PLN 0, including insurance PLN 0); 60 monthly equal instalments of PLN 300, first installment paid after 30 days from disbursement. The calculation was made as of 06.03.2018 on a representative example.
Promotion "100 zł raty" is valid from 16 April 2018 till 31 August 2018 and applies to uninsured Cash Loans granted for a period of 60 months with total loan amount of PLN 5,000, or PLN 10,000 or PLN 15,000. The Promotion is available to Clients who during the day of filing an application were not a party to an agreement on cash loan in the Bank. The Promotion can be had only once during its period. The Promotion does not apply to loans assigned for repayment of other credit products. The Promotion shall not be combined with other promotions concerning cash loans. Detailed terms and conditions of the Promotion are stipulated in "100 zł raty" Promotion Regulations available in branches and in www.bankmillennium.pl
Stop looking for an exchange office, focus on holidays
Pay in EUR with debit MasterCard Voyager card and enjoy it without a monthly fee for a year
Find out more
Legal note
Promotion lasts from 6 June 2018 till 30 September 2018 and relates to Millennium MasterCard Voyager debit card issued to Konto Walutowe in EUR. Cardholders, who entered into a card agreement within Promotion period and did not have any other Millennium MasterCard Voyager or Millennium Maestro Voyager card, can participate in the Promotion. The details of the promotion in the Regulations "Wakacje od opłat za kartę Millennium MasterCard Voyager" available in Millennium branches and www.bankmillennium.pl. website.
Monthly fee for card after Promotion, other fees and details are stipulated in the Price List – debit cards, General Regulations on Provision of Banking Services to Individuals in Bank Millennium SA, Debit cards issued to foreign currency current account terms and condition, Terms and Conditions of "Ochrona karty" (Card Protection) Insurance, Product Card – Card Protection, available in Millennium branches and on the www.bankmillennium.pl. website, as well as in TeleMillennium ph. 801 331 331.
Button that makes a difference
Insure yourself and your loved ones to gain access to award-winning "Travel assistance"
Check now
Cash Loan
Promotion till 31 August 2018
MasterCard Voyager card
Promotion till 30 September 2018
Travel insurance
In Millenet and mobile app
BLIK transfer to mobile

Send and receive money without providing recipient's account number. Free of charge and immediately, also on weekends.

Find out more

MilleAdministration

Apply for Family 500+ or Good Start benefits through Millenet.

Find out more

Top-up promotions

Top up your mobile in Millenet or mobile app and take advantage of the latest promotions

MORE