Joao Bras Jorge has been involved with the financial sector in Portugal and in Poland since thirty years. Before coming to Poland for five years he was head of the Retail Banking Customers Division and coordinated the Retail Network of Millennium bcp in Portugal. Since 2006 he sits on the Management Board of Bank Millennium in Poland and since 2013 is the Chairman.
- In times of a pandemic, the role of organizations such as the Polish-Portuguese Chamber of Commerce supporting economic relations is particularly important for both countries. The Polish economy was adversely affected by the pandemic, but to a lesser extent than most EU countries. This is due to an economy structure characterized by a lower share of the most vulnerable sectors such as tourism and hospitality, but also from massive fiscal policies and monetary stimulation. Exports are also recovering rapidly, posting positive year-on-year growth in June, and unemployment remains one of the lowest in the EU. The situation in foreign trade between Poland and Portugal is also positive, according to GUS data for the period from January to June 2020, i.e. in a very difficult period, Polish exports to Portugal amounted to EUR 548 million and increased by 0.6% compared to the same period last year - said Joao Bras Jorge, Chairman of the Polish-Portuguese Chamber of Commerce and Chairman of the Management Board of Bank Millennium.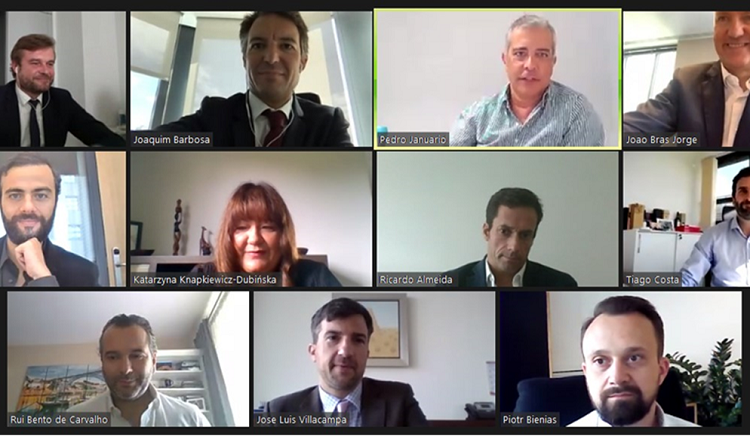 The new management board of PPCC was also appointed with representatives of 11 selected member companies, such as Jeronimo Martins Polska, Eurocash, Mota-Engil Central Europe, EDP-R, LPR, Parfois, Colep Polska, Bakoma, Domański Zakrzewski Palinka and Browary Łódzkie. The detailed composition of the new management board of Polish-Portuguese Chamber of Commerce is available on www.ppcc.pl. From March this year PPCC has been carrying out mainly virtual activities, however in the second half of the year it intends to organise meetings also in physical locations, to fully return in 2021. These will be traditional members' meetings, sectoral events to promote Portuguese culture ("Portuguese Week", travel workshops, wine tasting) as well as Poland-Brazil business missions.
The Polish-Portuguese Chamber of Commerce (PPCC) was established in 2008 in Warsaw as a private initiative. PPCC aims to promote bilateral business relations between Poland, Portugal and Lusophone countries and also to encourage Portuguese investors to invest in Poland and vice versa. The Chamber of Commerce offers assistance in setting-up trade relations, legal support, seeking business partners, organising trade missions, seminars as well as conferences. PPCC comprises Polish companies with Portuguese capital as well as other Polish and international companies, which have business relations on the Portuguese market.