Photog. Wojciech Wandzel, www.wandzelphoto.com
A true feast for fans of this music movement but also for music lovers in general. The compositions of Jóhann Jóhannsson from Iceland, blending subtle electronic sound with orchestra, have brought him the title of neoclassic star and have quickly appeared in the soundtracks of popular Hollywood films ("Theory of Everything"). This is proof that this kind of music does not form any barriers and its reception is rather a matter of interest and sensitivity.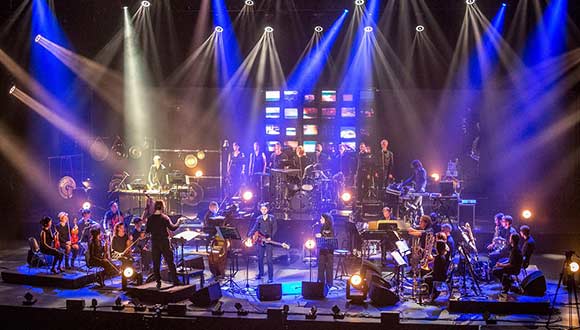 Photog. Wojciech Wandzel, www.wandzelphoto.com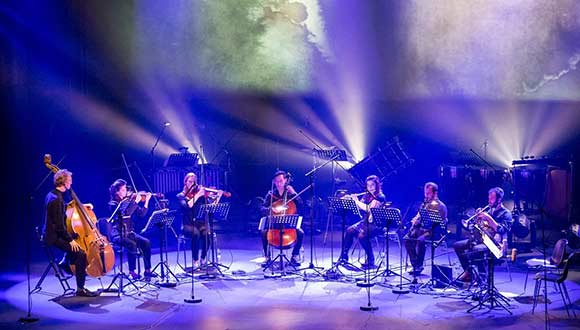 You cannot imagine a more appealing finale of a festival than the staging of a new opera. Krakowskie Biuro Festiwalowe (organiser of Sacrum Profanum) and Fundacja Malta (organiser of Malta Festival in Poznań), on the occasion of the 140th anniversary of the death of Thomas Mann, ordered an opera to be written on the basis of the lyrics of "The Magic Mountain". The result of cooperation between four authors: composer Paweł Mykietyn, director Andrzej Chyra, playwright Małgorzata Sikorska-Miszczuk and visual artist Mirosław Bałka, is perfect. "The Magic Mountain" is indeed a tale of the state of our mind and our civilisation. A tale, which is very much valid today (…) – Andrzej Chyra said.
Photog. Wojciech Wandzel, www.wandzelphoto.com
Anyone who knows Thomas Mann's great novel realises how formidable a challenge it is to take this prose to the stage. The unusual consistency of the messages, dramaturgy and excellent performance make it one of the most interesting events of the year. The quite awesome music, composed and played entirely from a computer, was created by Paweł Mykietyn. – It's a musical sculpture – one of the critics described it.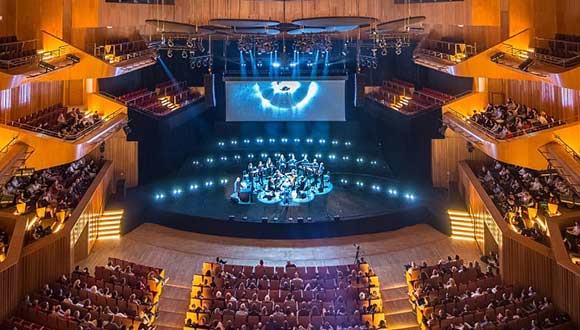 Photog. Wojciech Wandzel, www.wandzelphoto.com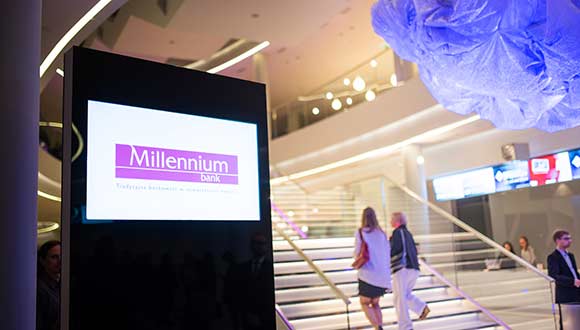 The Sacrum Profanum Festival has yet again pushed further the envelope of creative freedom, this time towards opera. The number thirteen turned out to have been lucky this time. Bank Millennium derives great satisfaction from having supported an event of such significance for Polish culture.
More about Sacrum Profanum Festival is here www.sacrumprofanum.com