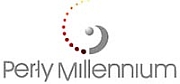 "Millennium Pearls" is a joint programme of Polish Television and Bank Millennium, aimed at promotion and popularisation of high-culture events and promotion of outstanding artists.
The programme comprised a series of high culture events produced and promoted jointly by the Bank and TVP.
For Bank Millennium participation in this programme continues its long-standing tradition of supporting Polish artists and premium artistic phenomena, pursued as part of the Bank's social mission.
The relationship between the Bank and public television seems to be natural - the Bank was looking for a partner, whose mission would involve presentation of high-class artistic events and who would be technically and organisationally prepared to develop, produce and promote such events within its agenda
In a joint effort, the partners are looking for viable artistic projects (original, high-class premier artistic programmes from all areas of art, which may be presented on TVP). They evaluate them and incorporate into the cycle. The Television provides production capability, whereas the Bank co-finances the projects. Both partners share the burden of programme promotion.
We particularly recommend Television Theatre
Brancz (Brunch)
(source: www.teatrtelewizji.tvp.pl)
A play by Juliusz Machulski.
In this comedy show the author presents an accurate portrait of a contemporary Polish family, which takes on an increasingly widespread form, known as "patchwork family". During an Easter brunch get-together in a hotel, traditional values and attitudes, traditional and modern mindsets clash. Each of the characters has a different vision of family happiness; indeed, a different vision of the food served. For some the ultimate meal comprises oysters and sushi; others prefer meatballs… Will the traditional approach to a family lunch win, or will it be the new model of family reunion during a hotel-served brunch?
Excellent material for performance by various generations of actors (especially the two female roles – the mothers).
Author and director: Juliusz Machulski
Camera: Witold Adamek
Scenography: Wojciech Żogała
Costumes: Ewa Machulska
Cast: Stanisława Celińska (Kazia), Anna Seniuk (Alicja), Gabriela Muskała (Marta), Andrzej Zieliński (Szymon), Cezary Pazura (Knecht), Alicja Juszkiewicz (Nela - PWSFTviT), Dawid Ogrodnik (Olaf), Olga Bołądź (Kelnerka)
http://www.teatrtelewizji.tvp.pl/22759779/brancz
My son's brother's mother
(source: www.teatrtelewizji.tvp.pl)
Juliusz Machulski, the author of the play and at the same time its director, gave the play an intriguing subtitle: "a family black comedy".
Keeping unity of time, place and plot, Juliusz Machulski – in his next comedy made for TV Theatre – paints an interesting if not ironic picture of a three-generation family. The starting point for the concurrence of unusual events is the moment when the family elder – Wincenty Laskus, a well-known writer, on his seventieth birthday arrives in a luxury hospital with a suspected heart attack. He is then visited by: his son Zygmunt, his grandson Xawery, his wife Greta, daughter-in-law Beatrycze. The hospital visit induces each of them to disclose "family secrets". We also get to know their real face as well as deeply hidden emotions. The "full truth" about the Laskus family comes to light.
Quick-flowing dialogue, captivating plot, a seasoned cast guided by "The master of comedy", all shaping up as an interesting TV Theatre proposal for an audience of diverse ages. Machulski very tactfully ridicules stereotypes and prejudices still embedded in the awareness of today's Polish "intelligentsia" and concerning such notions, as family, success, career, love. At the same time he is making fun of the allegedly "modern" customs, which in fact are a set of empty slogans and declarations.
The cast features outstanding and popular actors. Wincenty Laskus – played by Marian Opania, appearing as his wife is Marta Lipińska. Next to them we will see Marek Kalita, Katarzyna Herman, Małgorzata Buczkowska, Milena Suszyńska and Television Theatre's debutante - Maciej Musiał.
The play was contracted by Comedy Centre of Teatr Powszechny in Łódź.
Directed by: Juliusz Machulski
Camera: Witold Adamek
Scenography: Wojciech Żogała
Costumes: Ewa Machulska
Cast: Marian Opania (Wincenty), Marta Lipińska (Greta, żona Wincentego), Marek Kalita (Zygmunt, syn Wincentego), Katarzyna Herman (Beatrycze, żona Zygmunta), Małgorzata Buczkowska (Anna, lekarka), Maciej Musiał (Xawery), Milena Suszyńska (Jagódka).
http://www.teatrtelewizji.tvp.pl/23160579/matka-brata-mojego-syna
"The Government Inspector"
(źródło: www.teatrtelewizji.tvp.pl)
Jerzy Stuhr proposes a contemporary performance of Gogol's satirical comedy featuring a star cast, after more than 35 years since its last Television Theatre staging. This masterpiece of Russian drama on the one hand mercilessly unmasks the reality of Imperial Russia and provincial relationships; on the other hand it emphasises what is timeless i.e. people's vices and informal deals and connections, which exist in any society based on fear. A provincial town is visited by the bon vivant and seducer – Khlestakov. By an unfortunate coincidence the local elite take him for an incognito Government Inspector, charged by the most senior authorities with making an inspection of the entire province. The town authorities, led by the Mayor, have a lot to hide; therefore they strive to make the best possible impression on the notable visitor. Khlestakov, who is in dire financial straits, eagerly takes up the part of Government Inspector. He accepts handsome bribes, lends his ear to snitching and flattery of the local powers; outrageously flirting with the wife and daughter of the Mayor, who accommodated him in his own house. He is seen by the locals as the ultimate power wielder. When the situation overwhelms him, he makes himself scarce. His private letter, intercepted by the local dignitaries, discloses the terrible truth...
http://www.teatrtelewizji.tvp.pl/22759778/rewizor
The Morality of Mrs. Dulska
(source: www.teatrtelewizji.tvp.pl)
A new television staging of Gabriela Zapolska's drama, directed by Marcin Wrona. Starring is Magdalena Cielecka.
"The Morality of Mrs. Dulska", written in 1906, was called "a bigoted tragi-comedy" by the author herself. The plot is set in the Dulski's flat in Lviv (there is also a Cracow version of the play). The main issue is the crisis of bourgeois morality illustrated by discrediting bigotry of the Dulski family, especially by unmasking the main character, the landlady of the tenement house.
http://www.teatrtelewizji.tvp.pl/21044742/moralnosc-pani-dulskiej
Boulevard Voltaire
(source: www.teatrtelewizji.tvp.pl)
The convoluted life of a couple of Polish émigrés, living in Paris since thirty years. She is an affluent middle-class person; he is a declassed intellectual, making some side money as a plumber. A leaking tap becomes the reason for their meeting, which gradually evolves into a romantic relationship. The evolution is observed by a Polish servant, brought from Białostockie region by the key character's late husband. Unexpectedly appearing in Paris is the worried daughter of the lady of the house, suspecting that her mother's admirer wants to take advantage of her. Also starting to be a frequent visitor is a friend of the house, who went bankrupt and marrying his good friend could financially help him out. The tension starts to build up and finally a row breaks out between the main characters.
http://www.teatrtelewizji.tvp.pl/22654955/boulevard-voltaire