For the seventh time Bank Millennium will take part in the "Earth Hour" – a global popular initiative carried out by WWF. Companies, governments and organisations worldwide are asked to turn off lights for one token hour to thus manifest their commitment to the natural environment.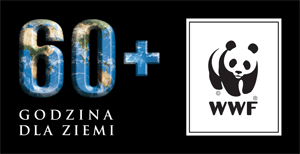 On 28 March 2015 at 8:30 p.m. lights and advertising panels will also be turned off in the Bank Millennium Head Office buildings in Warsaw and Gdańsk as well as in those branches everywhere in Poland, which voluntarily decide to take part.
This year's "WWF Earth Hour" takes another dimension, which involves solving specific environmental issues. In Poland the Earth Hour will in fact be under the motto of "Porpoise Hour" and it will be intended to collect funds and signatures under the appeal to save the harbour porpoise – a very rare species in the Polish part of the Baltic Sea.
Take part by signing the appeal to protect the harbour porpoise, by virtually adopting the animal or by donating 1% of tax to support actions taken by WWF Polska Foundation. Details concerning the action are available here: http://www.godzinadlaziemi.pl/#godzina-dla-morswina