Bank Millennium second in the survey Poland's Best Employers 2022 in the "Banks and Financial Services" category
Bank Millennium again took second place in the ranking of the best employers of banking and financial services and 44th among all companies included in the Poland's Best Employers 2022 ranking prepared by Forbes Polska and Statista.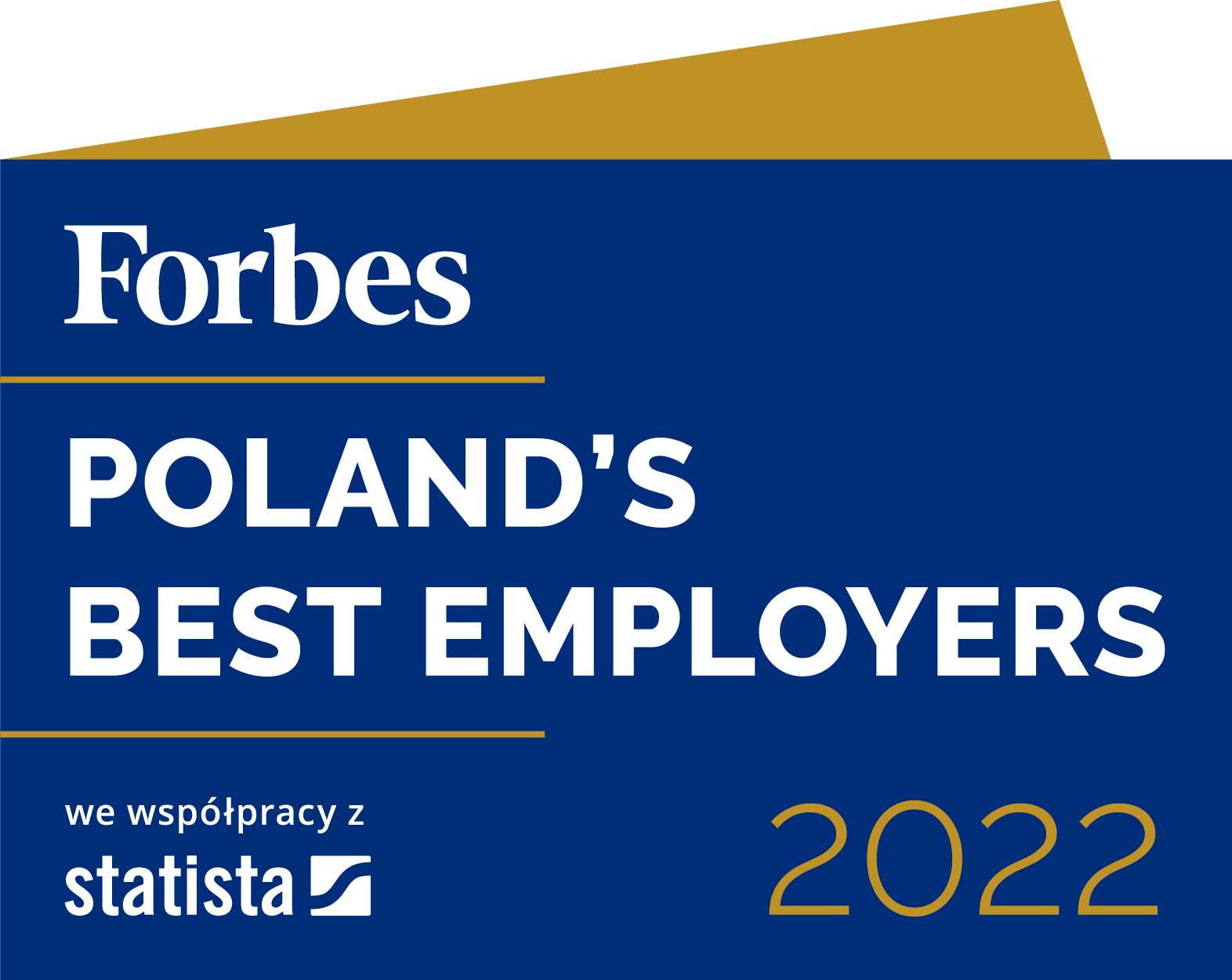 - "Taking second place on the list of the best employers in the banking sector year after year is a great distinction for us. It confirms that we are a stable, safe employer, well-prepared for changes, and most importantly appreciated by our own employees. After all, the ranking was created on the basis of their opinions and recommendations, in addition, during the waves of the pandemic, exerting a huge impact on the entire labor market. I also congratulate Polish companies that together with us were included in the Forbes ranking" – says Jacek Chmielewski, HR director of Bank Millennium.
Poland's Best Employers 2022 is a list of 300 companies operating in Poland whose outstanding achievements in the field of HR have been honored with the title of the best employer. The study was based on a list of about 1800 employers employing at least 250 employees in Poland. This list was prepared by the Statista team on the basis of an extensive analysis of i.a. specialist journals and information made available by industry associations or economic research institutions. The basis for granting the award were direct recommendations, i.e. the readiness of employees to recommend their employer, indirect recommendations, i.e. the readiness of employees to recommend other employers from the industry in which they are currently employed and employee assessments on issues such as i.a. salary, working time, promotion and development opportunities, conditions and equipment for working in the office and remote work.