Actions of Bank Millennium recognised in the "Responsible Business in Poland 2019" report
Initiatives of Bank Millennium targeted at customers, employees, local communities and environment were described in the "Responsible Business in Poland 2019" report published by Responsible Business Forum.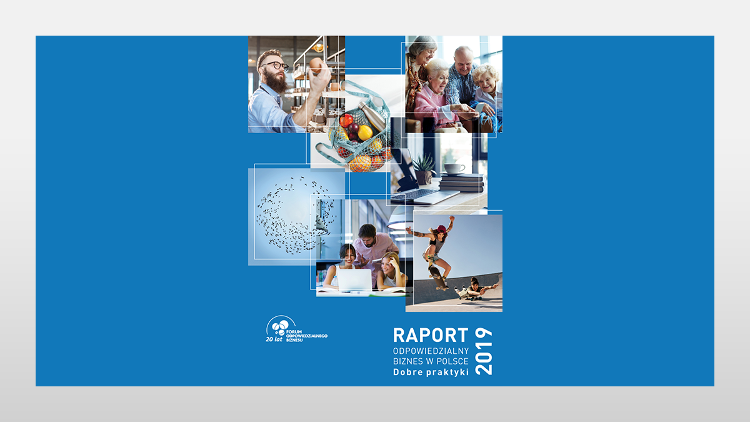 The accoladed actions carried out by Bank Millennium include the "Financial ABCs" financial education programme for kindergarten kids; "Millantrop" employee volunteering programme; improvement of accessibility of financial services for disabled persons, introduction of improvements for working parents by means of the Parents Say Yes programme as well as environmental actions.
The best practices presented in the Responsible Business Forum report are but part of the CSR activities of Bank Millennium. A complete description of initiatives carried out for customers, employees and local communities is offered in "Bank Millennium's 2019 Non-Financial Report", which is available on: https://raportroczny.bankmillennium.pl/2019/en/. The non-financial report also identified aspects of corporate responsibility, which the bank focuses on in implementing its business strategy. Offering banking services without physical and digital barriers and enabling customers to have access to non-banking services such as e-administration are crucial areas of Bank Millennium strategy. Satisfaction with work, development and respect for diversity are important for the employees. Meanwhile the main activities done for the community apply to financial education and development of employee volunteering. The bank's environmental activities are implemented in three areas and relate to: the initiatives to reduce the consumption of materials, energy, water and fuels, the investment financing rules, and the environmental education of clients, suppliers and employees.
The "Responsible Business in Poland" report is the only publication, which presents initiatives implemented by companies for the community and environment. Best practices presented in the report are grouped into 7 areas: organisational governance, human rights, labour practices, the environment, fair operating practices, consumer issues as well as community involvement and development.