Bank Millennium - the fastest reporting financial company
Bank Millennium has been the first financial sector company to publish on-line its 2019 financial and corporate social responsibility report. Thus, analysts, investors and all those interested in the company's operations have not only quick but also convenient access to the key information.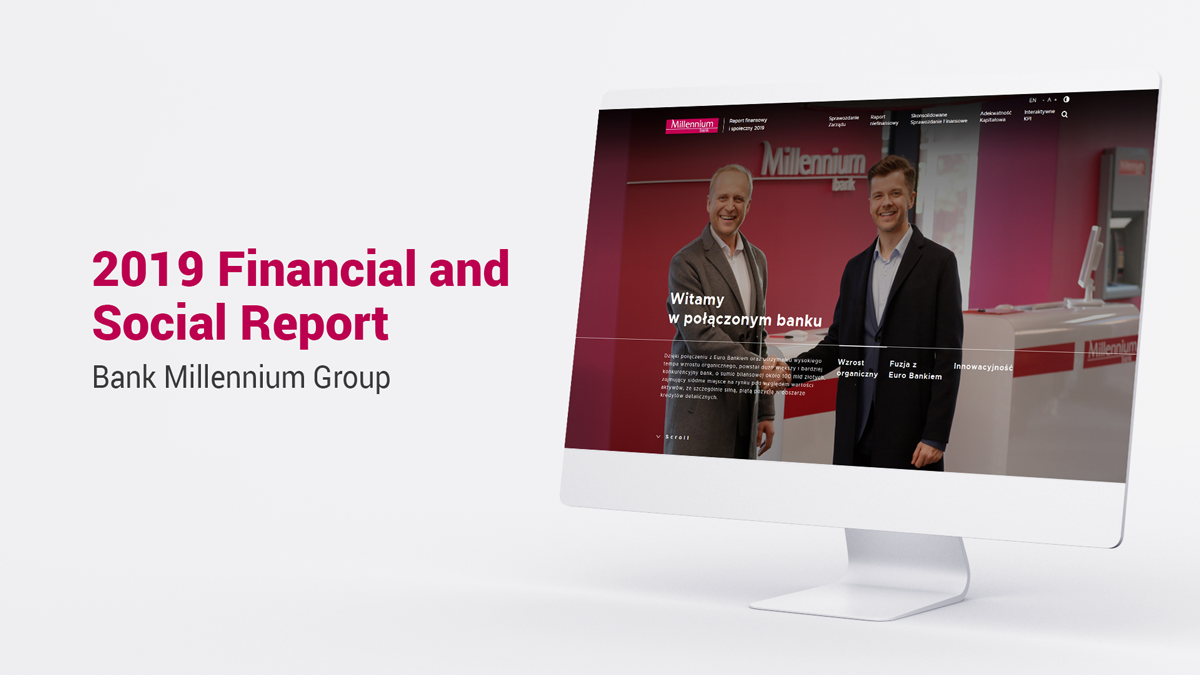 For quite some time now, Bank Millennium has been among those listed companies that excel in the speed of publishing their periodic reports. It published its 2019 financial and corporate social responsibility report already in mid February 2020, which puts it among the top fastest reporting companies at the Warsaw Stock Exchange (WSE). The online version of the financial and corporate social responsibility report which the bank has just made available offers intuitive content search and simple tabling of selected data. The report stands out with authenticity in its graphic layer as all the pictures feature the actual employees of the Bank.
2019 Bank Millennium Group annual report is composed of a financial part that features results, business achievements and strategy execution, and a non-financial part that describes the company's impact on the environment and community. The non-financial part presents also the Bank's and subsidiaries policy related to employee, social and environmental aspects, its approach to human rights, corruption and steps taken to prevent potential risk in these areas. The document describes also how the company creates its value and influences the environment where it conducts its business. The non-financial report was prepared in accordance with the international reporting guidelines - GRI Standards.
Feel free to review the Report:
https://raportroczny.bankmillennium.pl/2019/en/link opens in a new window