A several dozen-strong group of volunteers from Bank Millennium did another action in the grant competition of Bank Millennium Foundation. This time the volunteers made a redo of the dilapidated playground next to the Children's Home. Together with their families as well as residents and staff of the Children's Home, the volunteers repaired and painted the recreational equipment and set up a new gazebo.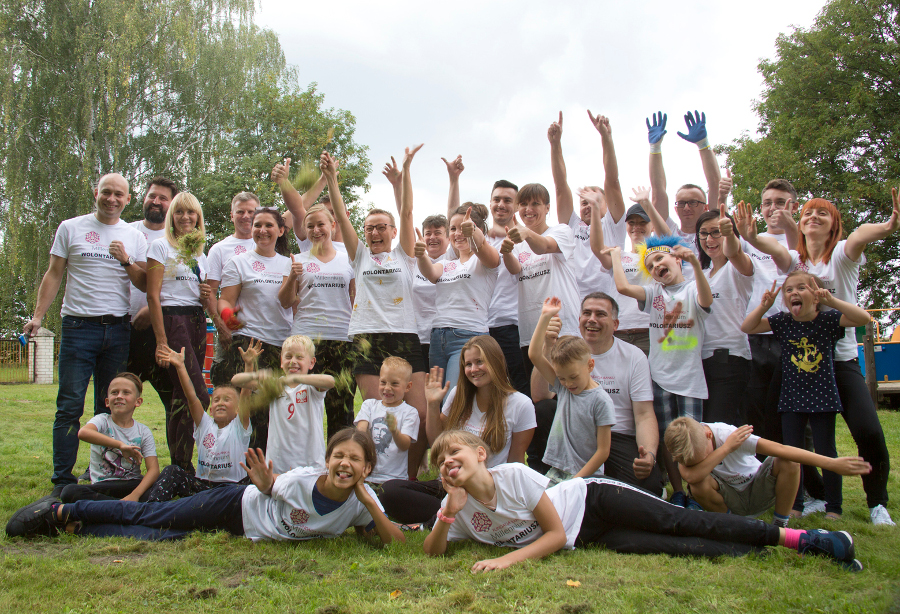 The children made their own graffiti on the grey wall surrounding the area, which gave the playground a new optimistic appearance. After the work was done the children and adults played an exciting football game. The day ended with a bonfire, sitting around which the participants shared their impressions from the event.
So far community actions organised with support of Bank Millennium Foundation involved more than 300 volunteers, which carried out programmes for several thousands of beneficiaries.