Charity,
or why it is good to share with others and you do not always have to have the same as others
Goal: develop the skill of using new technologies, the skill of sharing and working in a group, empathy, an attitude to supporting others and tolerance for ill or disabled persons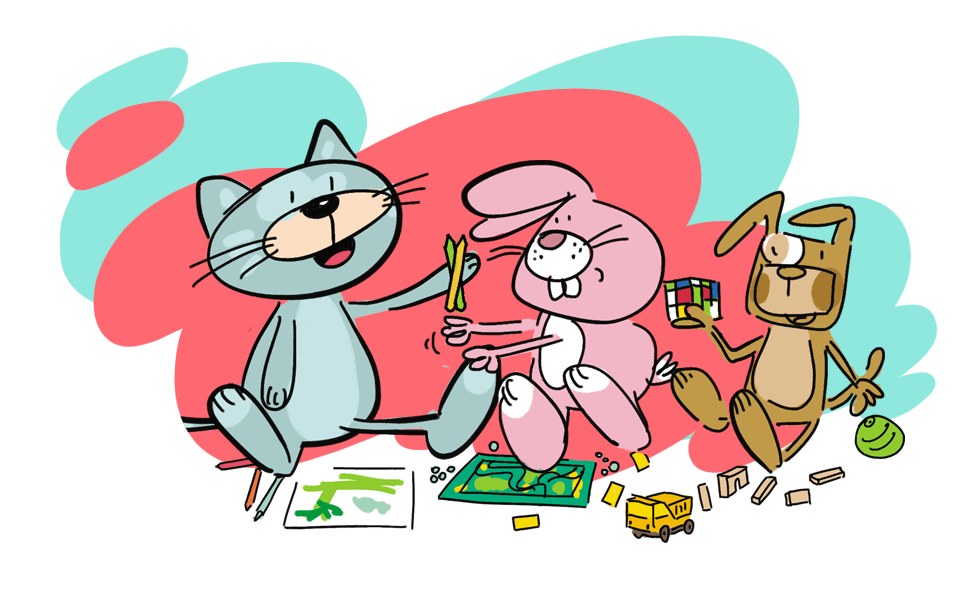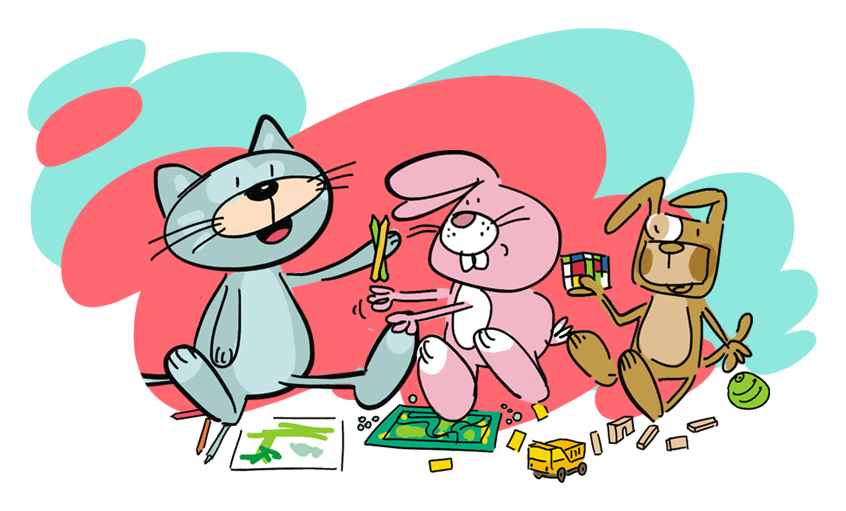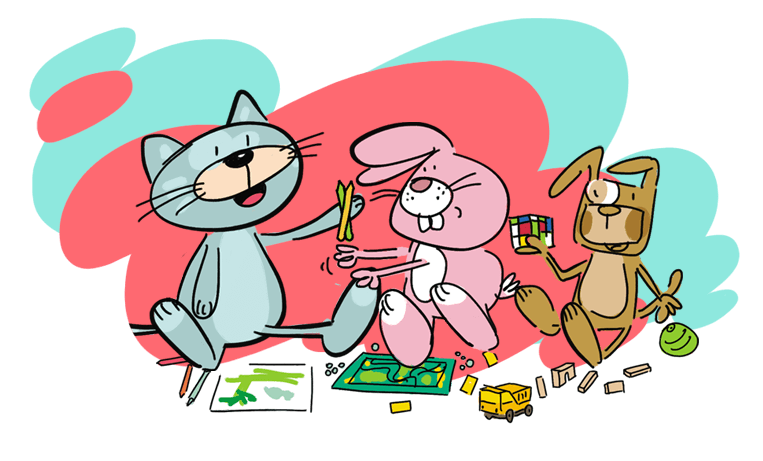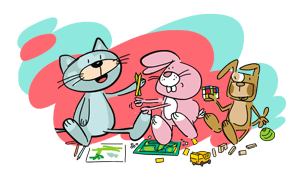 Talking about charity, or simply sharing with others as far as a small child is concerned, you need to start with a bit of development psychology. It is good to resort to it because it helps understand that some child's behaviours at a particular age are normal and involved with development (i.e. are necessary for the next stage to arrive, and they pass on their own)* . Thus children under 14 months are seen to engage in solitary play, because their activity is not yet social in nature. After this period we can observe the very interesting situation when children play in common space and at the same time, even beside each other, however their interactions are low and limited to watching each other or to attempting to take each other's toys. This is known as parallel play, where the very sight of another child playing makes the child interested in play. Only at the age of 3-4 they start playing together (associate play), which arises e.g. when the kids use common toys. Thus at this time it is very important who has what, because the more attractive a colleague's toys are, the more attractive he/she becomes. Hence for children of this age the need to have what other children have becomes increasingly important. This makes it easier for them to find friends. This is not to say however that to have a friend you need to have an attractive toy. Kids think this is the simplest way, especially when parents did not teach them another one or qhen they are shy or have a complex.
Instead of buying new toys it is a good idea to teach 3-4 year-olds to share and cooperate in a group as a behaviour, which also attracts new kids. This is confirmed by scientific research and some of it demonstrates directly that sharing with others brings the children pleasure** . Though this is when they do it out of their own free will and know that they can say "I don't want to" or to propose a way of using their property (e.g. for how long). A good space to teach sharing is the playground, a kindergarten or a family reunion.
Now what about charity, which in fact is something more than just lending a favourite toy? We will suggest one solution but naturally you a free to find many other ways in the real world and in the Internet.
Recently various charity actions and fund-raising has become very popular e.g. for children in need. Various people put up their items for sale on social portals. The winner of the auction will receive the item or service after the required amount has been aid to the needy child's account.
You can use such an auction to teach your kid about charity. Start with finding a verified (preferably by a foundation or association) fund raising for a child in need (e.g. owing to an illness or other mishap). Then whet talking to our child show it a photo of this kid and explain why it makes sense to help him or her and how to do it if you have no money.
If your child is strongly attached to its property, you can suggest making a drawing, a decorative box, a car design. Look for inspirations e.g. here:
If there are no materials to be used at home, you can invest in creativity or art sets for children.
In this activity it is important to make sure that someone buys the item put up for sale on the child's behalf. It is also good to follow the auction together with the child, to inform it about outcome of the fund-raising or successful surgery. This is important because it strengthens desired behaviour of children and boosts the obtained effect (not only by immediate enhancement but also long-term).
Such an activity may have one more important result. In Poland inclusive education is becoming increasingly popular, where children with various developmental disorders attend classes together with healthy kids. This is why it is good to teach a child already now to be tolerant and to show that ill or disabled people are not inferior to us. They are simply more needy. Perhaps such actions will bear fruit in the future in the form of an attitude of openness towards employing such people in the company or working with them.
During the year you can also get kids involved in other activities e.g. collecting bottle caps.
It is also good to use stories regarding:
cooperation in a group (the story "Golmistrz" available on www.bajki-zasypianki.pl),
responsibility for others ("Przygody Fryderyki czyli bajki terapeutyczne" by J. Brodowska),
acceptance of disabled children ("Leo i Nela" by A. Chmielewska (from the "Stories without barriers" series).


* The book by M. Brzezińska titled "Niezbędnik Dobrego Nauczyciela" makes for good reading. It is available online on www.eduentuzjasci.pl.
** Aknin LB, Hamlin JK, Dunn EW (2012) Giving Leads to Happiness in Young Children. PLoS ONE 7(6): e39211. doi:10.1371/journal.pone.0039211