How not to get caught in the web,,
or about banking safely
Goal: educating towards safe use of the web, introducing online banking to children.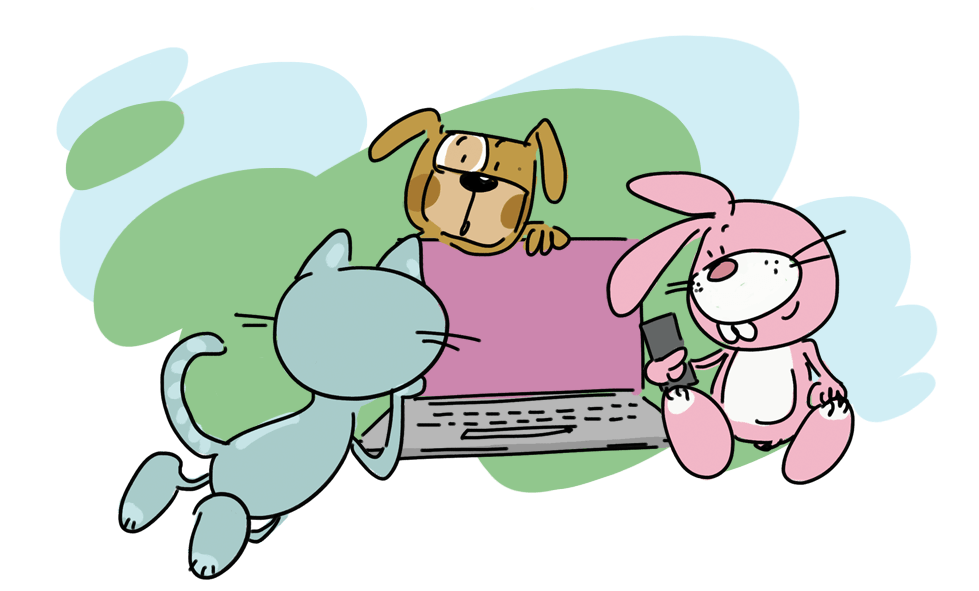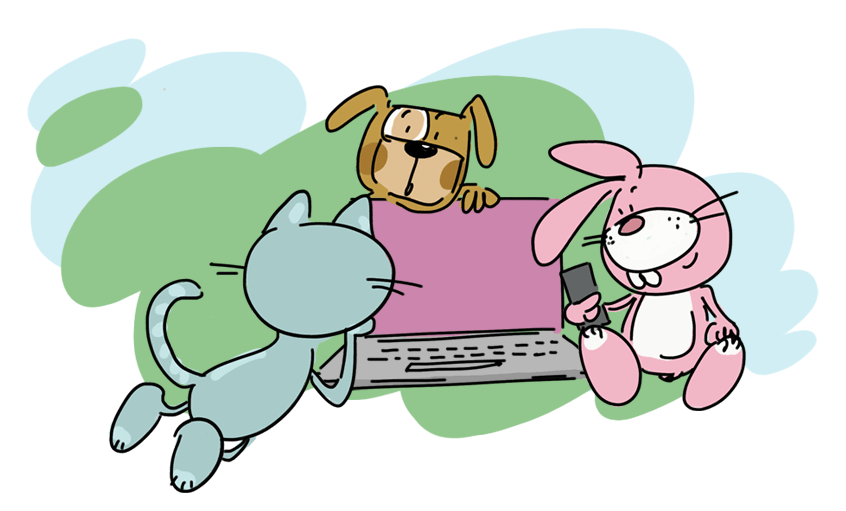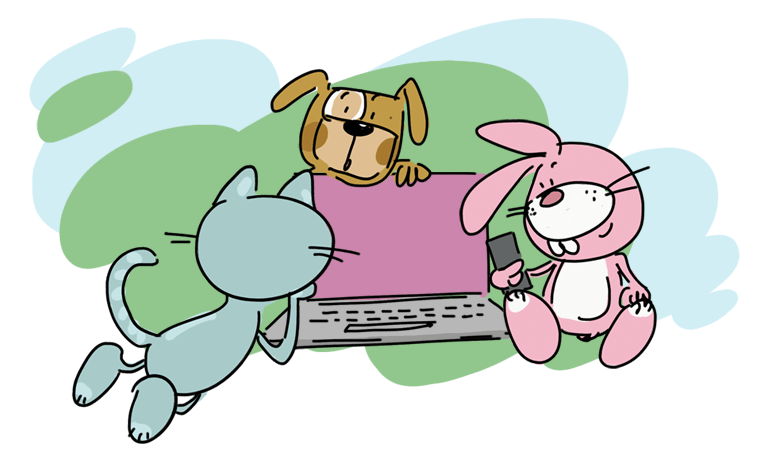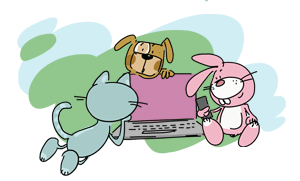 Development of new technologies has changed our life permanently, also in the area of finances. Managing the home budget, paying bills without the need to leave home, paying by card, phone or BLIK is widespread today. In order for Internet banking to be safe, you must follow rules, which - though they should be generally known nowadays - still require reminding about. Handy notes for parents here. Look at them before talking to your child, also to see how we ourselves follow these rules in our daily life.
If in case of any of the rules you were unable to check "I do it always or almost always", then this behaviour must be corrected immediately. In fact it increases the risk of theft and abuse of your personal information and money.
10 rules about banking safely
I do not disclose my logon data for the Internet service or app; I do not write down my passwords anywhere; I do not make them available online.
I regularly change my logon password; I create a password difficult to guess (containing digits, small and capital letters, special characters) and such, which I do not use in other systems.
I do not allow others to use my electronic device, which I use for authorising transactions in the bank.
Before logging on I check if the website address starts with https://... and if a padlock icon appears.
I do not install and launch software sent by e-mail; I do not open files of unknown origin (e.g. sent by persons I do not know).
I do not send confidential data electronically (e.g. in a reply to an e-mail or phone).
In case of card loss or other threats to my Internet banking I immediately block access to it.
I protect my device from viruses. I use only tried and tested and legal antivirus software.
I use the Internet only on trusted devices and in secure networks.
In case of suspicious phone calls (e.g. asking for an urgent money transfer) I check the information with the bank or the Police.
It is also a good idea to remember that banks themselves additionally take care of the safety of users of their online systems. Online banking systems and mobile apps are protected with a number of modern and continuously improved security features, which assure optimum security and at the same time comfort during day-to-day banking. Banks use i.a.: unique logon data, password masking, reminders about changing the logon password regularly. Online banking transactions are protected with additional authorisation, their limits may be defined. Services are also available to monitor events on the account as well as status of finances. For example in Millennium, after logging on to the mobile app or the online system, the user will see the Timeline section, which shows latest occurrences on the account. However at merely a glance you can check the account balances in other banks! With a single movement of the mouse you can lock a payment card (e.g. when it gets lost in your wallet) and unlock it with with equal ease without the need to order a new one. Additionally you can set up phone notifications, which will inform you about a transfer from the account or a card payment. These are only some of selected ways to have safe online banking. It is good to use them!
Naturally our kids will not be able to remember all that information. Besides usually they do not need it every day. This does not mean however that we should not talk about them with the children. Kindergarten kids use the Internet very actively; this is why instilling certain habits - which are important for safe banking - is best started with a 3-4-year old.
Among these rules the most important ones and easy to remember for children of kindergarten age will be the following four:
protect access to your computer, tablet or phone with a password (tell it to your parents only),
do not give your personal information to anyone (surname, address, name of kindergarten) and do not post your photographs online,
use only a trusted network (avoid connecting to a public network e.g. in a cafe or train) according to rules defined with your parents (e.g. how long, how to use it),
often check with your parents whether the computer, tablet or phone are free from viruses or other dangerous files; talk to a parent about whast you were doing online on a particular day.
These rules may be prepared in the form of (a contract) signed by the kid and the parents.
The next step should be consistent implementation of the rules – so that they become the kid's "normal" (general and almost reflex) way of using the Internet. Once this has happened, the parent can start to introduce the kid to the world of e-banking i.e. show what electronic banking looks like in real life and together with the kid e.g. send a transfer (or several transfers), drawing attention to security rules.
Older children may be allowed to have their own banking products and their own e-banking. However they should first learn to use under strict supervision of a parent and only later on their own. At what age? The law says it is from the age of 13. By then the child makes mathematical calculations well, develops symbolic thinking (is able to imagine virtual money and transactions) and also understand the moral notion of "right" and "wrong" (danger from other unknown Internet users; consequences of disclosing the account password to someone etc.).
As for bedtime reading:
"Powiedz komuś!" (Tell Someone!) by E. Zubrzycka,
"Znajomy taty", "Pierwsze spotkanie" (Dad's Friend, First Encounter) (stories available on www.superkid.pl/zasady-bezpieczenstwa-dla-dzieci),
"Nieprawdziwy świat" and "Wirtualny nieprzyjaciel" (Unreal World, Virtual Enemy) by K. Wojas.