About project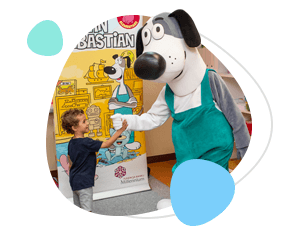 In 2016 according to the OECD financial literacy survey Poland came last among 30 countries. Poles have not only limited knowledge of finance, but most of all, shortages in the area of long-term financial planning and financial behaviour. Behaviours and attitudes need to be taught from an early age, thus "Financial ABCs" - the main educational program of Bank Millennium Foundation - is targeted at young children.
---
The original program of financial education for preschoolers, launched in 2016, is prepared and implemented by the bank's employees in cooperation with a non-governmental organization. Its aim is to explain to the youngest the basic concepts of finance through play.
---
The program is carried out under the patronage of the Ministry of Finance 2022.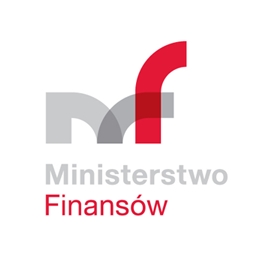 ---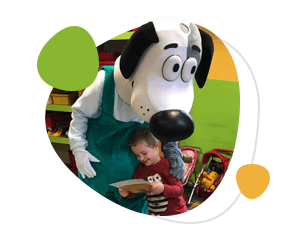 Right from the very start of their pre-school education, each and every child should go through staged preparation for understanding and exploring the world of finance
In a joint effort with Verba Foundation, Bank Millennium Foundation decided to address this need and organise a series of free educational workshops, as part of "Financial ABC" project. The "Financial ABC" project started in September 2016 and next editions has been continued till now.
---
From the beginning of the program to the end of 2022, over 2,700 workshops were organized and 68,000 children were trained in kindergartens across Poland.
In 2022, during the Financial ABC workshops in kindergartens, focused on cybersecurity and banking technologies. By the end of 2022, the Foundation organized nearly 400 workshops in 118 kindergartens for about 10,000 children.
Special educational materials in the form of books were put together for the program whose main character is Sebastian. There are also booklets for coloring and stickers. Parents – Bank Millennium employees helped create these materials. The booklets will also be available in children's corners in the Bank's branches.
---
During meetings in kindergartens, we try to explain to the youngest the nature of money and the principles of saving that will make it easier for them to start their adult life, so that in the future they can wisely dispose of their expenses. Moreover, the workshops promote the attitude of openness, charity, activity and creativity.
About workshops
The Workshops' mission is to:
wake up the children's interest in the world of finance
promote the idea of enterprise spirit among children
propagate broadly understood mathematical and economical education
develop positive social attitudes to financial issues
provide children equal educational opportunities through supporting their curiosity, activity and autonomous decisions
develop knowledge about the surrounding social, natural and technical world
develop the teamwork skills
stimulate imagination
Already in 2011, finance experts and academia appealed to the ministers of education and science and higher education to review and modify the teaching syllabuses with impact on the financial awareness of the young, because – according to the report of the Warsaw School of Economics – the financial awareness of Poles is lower than that of other nations. It has been also confirmed by other studies which have, inter alia, discovered that a broad group of Poles cannot tell the difference between a credit card and an ATM card, claiming that economics is boring – says prof. Andrzej Cwynar, dyrektor of the Institute for Financial Research and Analyses at University of Information Technology and Management in Rzeszów.
Financial intelligence specialists claim that the school and all the formal education develop merely a narrow range of skills and types of intelligence, such as logical and mathematical intelligence and verbal intelligence. However, they completely neglect other types of intelligence and development of practical skills which we later miss in our adult life.
Furthermore, increasingly more parents have been grappling with the problem of numerous requests of children for purchase of yet another toy, gadget and satisfaction of other wants. Children usually have one point: "because Johnny has it". Parents become helpless in the face of rebellion, dissatisfaction and frustration of their children at the moment when their whims are not satisfied. And financial education for the youngest is just the response to such situation. Specialists agree that through fun we can present to our children the relation between work, money and expenditure.
We believe that "Financial ABC" project addresses these needs.
Entries and deadlines
A kindergarten may enter the workshop by: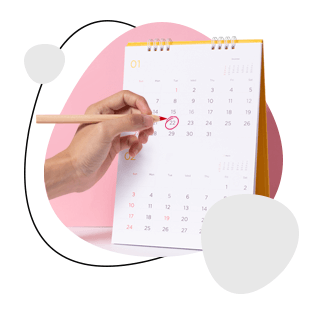 contacting Volunteer of the Bank Millennium Foundation

filling out the Entry Form and emailing its scan to the box fundacja@bankmillennium.pl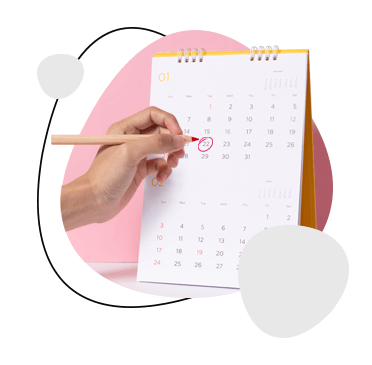 Recommendations and and opinions
Wrote about us
I would like to kindly inform you that I have assumed the honorary patronage over the project called "Financial ABC".

Wants, entertainment, toys – this is what our children demand from us every day – "Mum, buy me this"; "Dad, I want that". You could name a lot of such examples. Parents come up with all sorts of responses like "No, just because", "You've got already zillions of those", "I can't afford yet another toy" or, unthinkingly, give in to all the demands of their children.

I am convinced that many such situations could be evaded or at least minimised if children, from their early age, were taught about the value of money, if they were shown what the relations are between what you earn and what you spend, and how to effectively plan your expenses and save. One may say that economy is a topic that is too difficult and incomprehensible for children. You have demonstrated that it can be done and the rules of money, economy and market may be explained even to the youngest in a comprehensible manner.

A wide educational offer addressed to pre-schoolers will support familiarisation with the notion of money, but first of all it will contribute to the development of a habit of planning and frugality. It is a unique value of this project.

My best greetings to all those involved in preparation and execution of the project as well as its further Participants.

Marek Michalak - Ombudsman for Children

---

According to the authors, the objective of the project is to familiarise pre-school and early-school children with basic economic concepts and mechanisms, to raise their interest in the world of finance as well as to promote the idea of enterprise among the youngest. Due to the project's target group, the Authors are planning to pursue these objectives in a light form comprehensible for children. An interesting element of these scenarios is the figure of Sebastian, a man who becomes a unique guide for children in their exploration of the secrets of money, mechanisms for planning expenses and saving.

The scenario has been written with due care about its language and content. Also, the up-to-date economic knowledge is presented in a manner comprehensible for few-year-olds. The material contains in its structure some educational situations that are conducive to independent experiencing by children and give them a lot of joy. Games of different degree of difficulty take into account the interests, needs and capacities of pre-schoolers.

I see taking up finance, such an important in everyone's life topic, in actions pursued with the youngest, as a highly valuable idea and a worthwhile effort. The authors of the scenario have their own experience in the work with the youngest, which they have skilfully used to address the topics related to economy and enterprise.

Małgorzata Narożnik - founder and editor-in-chief of a magazine for teachers "Pre-school ABC". Author of numerous publications on pre-school education methods, inventor of teaching aids and author of educational and prevention programmes for pre-school children and their parents. President of the Warsaw Branch of the Polish Committee of Organisation Mondiale pour l'Education Prescolaire.

---

At the first glance, teaching the basics of economy to pre-schoolers seems to be quite a risky idea. But in fact, it is not. Since their youngest years, brats listen in to the adult talks – about money (or lack thereof), loans, household budgets (what we can and what we can't afford). At the same time, they constantly demand from their parents and grandparents an incessant supply of "benefits" – toys, etc. And so it would be good for them to know that money does not grow on trees and you should earn it first, to grasp that choices have to be made – another toy car or another ice cream. ATM will pay out the money only if our account is not empty. And so on and so forth. When the children grow up a little, I would like to invite them with their parents or teachers to the Money Centre (Centrum Pieniądza), recently opened at NBP, for some more advanced economy classes.

When the children grow up a little, I would like to invite them with their parents or teachers to the Money Centre (Centrum Pieniądza), recently opened at NBP, for some more advanced economy classes.

Prof. dr hab. Marek Belka - Chairman of the National Bank of Poland in 2010-2016
Awards
Awards
In 2019, the Financial ABC ranked 1st in the "Złoty Bankier" competition in the "Socially Sensitive Bank" category.