Payment terminals - Bank Millennium - Bank Millennium
Payment terminal with cofinancing for up to 8 months
Order PayTel payment terminal and get funding under Cashless Poland Programme: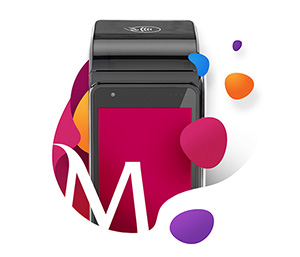 0 PLN for 5 months and 1 PLN for next 3 months for payment terminal rental under a 24-month agreement
0 PLN commission on transactions up to 42 000 PLN for 5 months

no minimum turnover threshold

payments by VISA, Visa Electron, MasterCard, Maestro cards and BLIK accepted

use terminal after the end of promotion: rental from 30 PLN net per month and low transaction costs (from 0.57% + 0.05 PLN)
You can only gain with Cashless Poland Programme
for payment terminal rental for 5 months since the signing of the agreement
commission on transactions up to 42 000 PLN in the first 5 months
for installation and training
Additional benefits
Open up a new dimension for your business! Start accepting card payments for your services and benefit!
Quick settlement

Cashless transactions are settled even next day

Additional revenues

You can get additional revenues from the sale of pre-paid top-ups

Integration with the cash register

Payment details are automatically transferred to the terminal (for selected models of Novitus and Elzab cash registers)

Online reporting system

Manage your terminals conveniently online
Order modern payment terminal
in the Smart Terminal Plus package: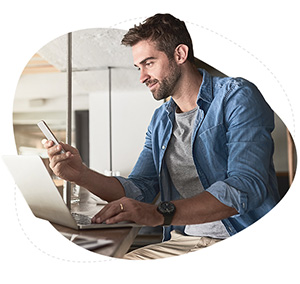 NexGo payment terminal from 39 PLN/net monthly
Novitus Bill sales application from 24.90 PLN/net monthly
500 PLN net discount for a Novitus Deon Online fiscal printer
---
The Novitus Bill sales application enables the mobile sale of goods or services. Thanks to the friendly panel, you can quickly add new products, enter amount and percentage discounts, generate simple reports and basic sales summaries.
You can order a Novitus Deon Online printer with a discount directly from the manufacturer, who will contact you to arrange the installation details of the terminal with the application.
How to order?
1

Fill in a short contact form and sent it to the Bank online.

2

Customer advisor will present you Bank offer. Sign the provided agreement in order to express willingness to join the program.

3

Agreement will be verified by PayTel. After a positive decision you will receive the terminal along with training in its use.
Contact form - payment terminals
If you are interested in our offer please fill in the form below - we'll call you back!