Financial ABCs
According to an OECD financial literacy survey Poland came last among 30 countries. Poles have not only little knowledge of finance, but most of all, shortages in the area of long-term financial planning and financial behaviour. Behaviours and attitudes need to be taught from an early age, thus "Financial ABCs" - the main educational program of Bank Millennium Foundation - is targeted at young children.
The Bank Millennium Foundation's flagship education program is called Financial ABCs. This proprietary financial education program for preschool children launched in 2016 has been crafted and is delivered by Bank employees in collaboration with a non-governmental organization. Its objective is to explain to these young children some basic financial concepts through fun and games.
Until now, more than 2200 workshops have been held during the program and nearly 53,000 children from 620 preschools across Poland took part in this training. Special educational materials in the form of books were put together for the program whose main character is Sebastian. There are also booklets for coloring and stickers. Parents – Bank Millennium employees helped create these materials. The booklets will also be available in children's corners in the Bank's branches.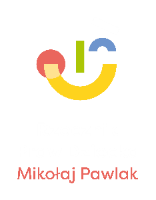 The Children's Ombudsman extended his honorary patronages over the "Financial ABCs"