Bank Millennium Foundation supports young Polish artists
Bank Millennium Foundation has again provided sponsoring of the Young Art Compass exhibition and has sponsored the prize for the winner of the ranking of best young Polish artists.
Young Art Compass is a ranking of young Polish artists aged under 35. This year's list has been put together on the basis of a vote of representatives of 80 Polish contemporary art galleries – commercial and public. The winner of the ranking will receive a PLN 10,000 cheque sponsored by Bank Millennium Foundation. The prize will be presented on 13 December in Galeria -1 in the Olympic Centre in Warsaw during a preview of the post-competition exhibition. The works of the young artists will be on display till 2 January 2018.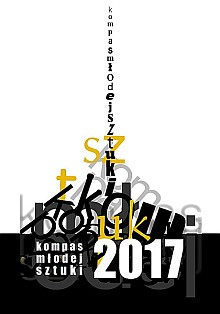 Bank Millennium Foundation has been a partner of Young Art Compass for some years now. The ranking's primary role is to support building a professional art market in Poland and to educate on trends in art. This falls in line with the mission of the Foundation where cultural education is one of the pillars of its activity. We focus on supporting artistic events, which have educational value e.g. presenting current trends in art or focusing on investing in art. The choice of this subject matter comes from the almost 30 years of tradition of support of culture by Bank Millennium. The Bank is a 360°sponsor of culture – promoting art in almost all its forms i.a.: music, painting, sculpture, film, theatre, photography, literature and performance. Promoting the work of young Polish artists – participants in the Young Art Compass ranking, is another step in supporting culture so broadly – Iwona Jarzębska, Chairman of Bank Millennium Foundation, said.
Young Art Compass has been promoting knowledge about modern art for 10 years now and engages in supporting young artists. It provides excellent guidance for collectors, gallery owners, auction houses and investors who treat the ranking as a source of valuable information and the position of young artists.