No less than 40 volunteers - employees of Bank Millennium, their families and friends decided to help the Maternity Home in Kraśniewo (Mazowieckie Voivodeship).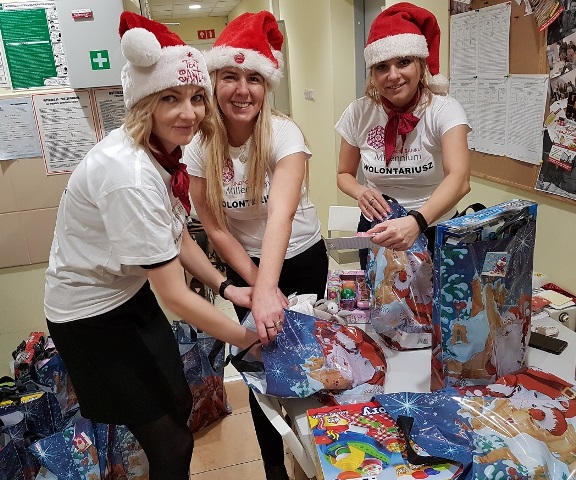 The project carried out by bank volunteers with financial support from Bank Millennium Foundation was in two phases. During the first visit the area around the home was cleaned. The volunteers removed trash and scrap, grubbed up bushes and mowed the grass, repaired the log store door, built a kennel for the dog and painted the toys on the playground. The volunteers' second visit was on Saint Nicholas Day. They visited the Home to set up furniture and a TV set purchased with a grant received from Bank Millennium Foundation, to fit a ventilation system in the bathroom and to give the children presents.
At present there are 9 women and 18 children in the Home, having found themselves in a difficult situation. The Maternity Home is in dire financial straits and any help, especially to improve the living conditions, was very much needed.