Employees of Bank Millennium together with their families have carried out another action in Bank Millennium Foundation's grant competition. The volunteering programme was targeted at the animal shelter in Lublin. The shelter is now home to approx. 230 dogs, 120 cats and 44 exotic animals, which is much more than it can accommodate. The animals, which end up in the shelter are often ill or fell victim to human violence and indifference. The idea behind the volunteer action was to help the shelter, promote its activity and develop knowledge about responsible animal care.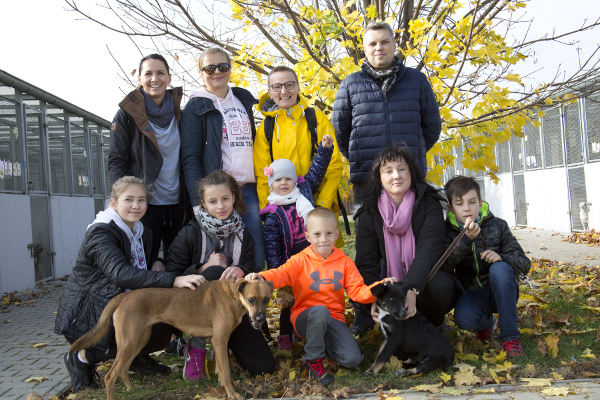 During the visit in the shelter the volunteers learned how it operates everyday – they saw the veterinarian's room, pharmacy, isolation room and hospital for animals. They listened with considerable interest about everything that goes on in these places every day. They also learned about the habits of various animals. They recalled that having a dog or cat is not just a pleasure but also a duty. The grant received from Bank Millennium Foundation was used to buy doghouses, food, snacks and a showcase for displaying ads about animals waiting to be adopted.
So far actions organised with support of Bank Millennium Foundation involved more than 300 volunteers who carried out programmes for several thousand beneficiaries.