Thanks to a grant from Bank Millennium Foundation the pedagogical therapy unit in No. 1 Primary School in Mońki (Podlaskie Voivodeship) received teaching aids, minor convalescence and sports gear, while the children attended interesting and joyful financial education classes.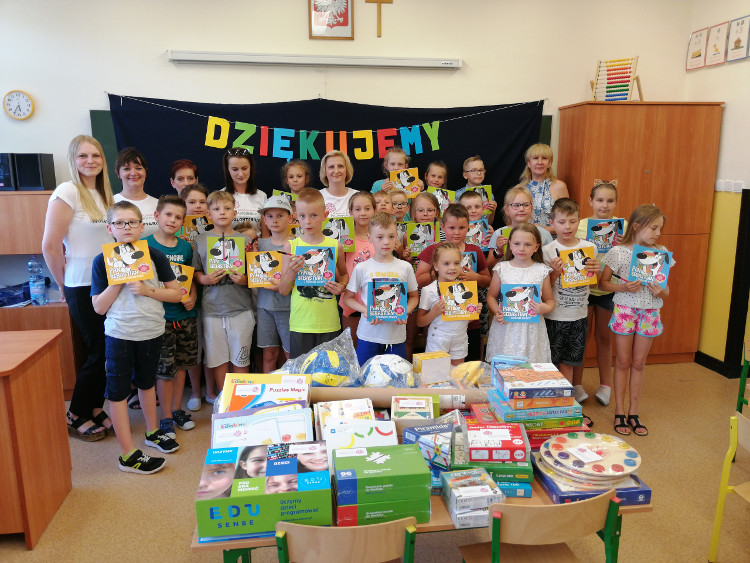 This summer volunteers from the Mońki branch organised financial education workshops for children benefiting from special forms of education in No. 1 Primary School in Mońki. Apart from standard classes the school provides pedagogical therapy for children who have problems with reading and writing, have sight and hearing impairments, are stunted, have speech and motor disorders. Also activities are undertaken for disabled persons and autistic children, which improve distressed development and intellectual functions.
The enhanced fit-out of the pedagogical therapy unit should make the children more interested in taking part in activities and encourage them to work more effectively. In the future the volunteers plan to provide additional financial education workshops while the teachers intend to organise integration activities for children.