Within the framework of voluntary activities of the Bank Millennium Foundation, ca. 40 volnteers together with their families planted, in Las Bródnowski , 200 trees. Volunteers planted, inter alia, pear trees, plum trees and rowan trees since their fruits are components of a diet of many animal species and constitute an important element of forest eco-system. The tree planting campaign was accompanied by animations and environmental workshops for children conducted by representatives of the event co-organiser i.e. environmental foundation Aeris Futuro.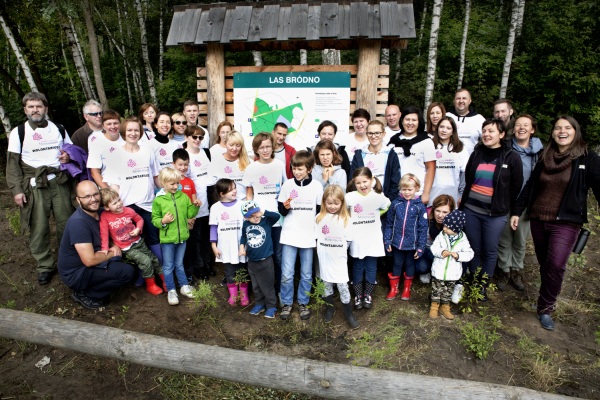 We understand that every company generates an impact upon natural environment. This is why we undertake many environment supporting activities. We are monitoring and reducing the Bank's consumption of Energy, water, duels and office materials. To our Clients we are offering environment protection connected products e.g. WWF credit card with part of revenue from the cart being transferred to support Foundation WWF Polska. Entrepreneurs have an opportunity to take advantage of Eko Energia Leasing supporting investments in energy saving machines and equipment. We also encourage Bank employees to take part in environmental events; hence, our involvement in Las Bródnowski tree planting campaign – said Anna Pulnar, coordinator in the Bank Millennium Foundation.
The employee volunteer programme remains, besides financial education and cultural education programmes, one of the three pillars of the Bank Millennium Foundation activity.