"Together- we can do it" is the name of an action carried out in the Bank Millennium Foundation's grant competition by volunteers from Bank Millennium. The project involved changing the floor in the meeting room of HORN Scouting Society. The room is used for meetings, workshops and training sessions for children and the youth.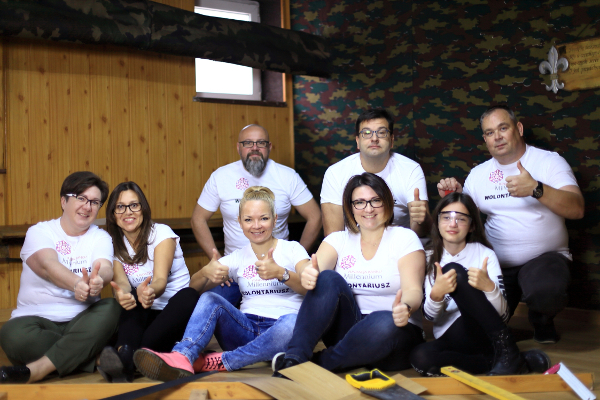 The floor was in a very bad shape – you could hurt yourself sitting down on it. All the work in HORN's meeting room is done by members of the Society, friends as well as with support of donors. This was also the case with the floor replacement. The volunteers did this difficult job themselves – they removed the old floor, levelled the substrate, laid down the panels and fixed the skirting boards. The refurbished room will be used by 150 members of the Scouting Society.
So far actions organised with support of Bank Millennium Foundation involved more than 300 volunteers who carried out programmes for several thousand beneficiaries.