In a volunteering action organised thanks to a grant from Bank Millennium Foundation, a group of trainers and employees from a Bank Millennium branch supported the Senior Citizens Club in Stargard (Zachodniopomorskie Voivodeship).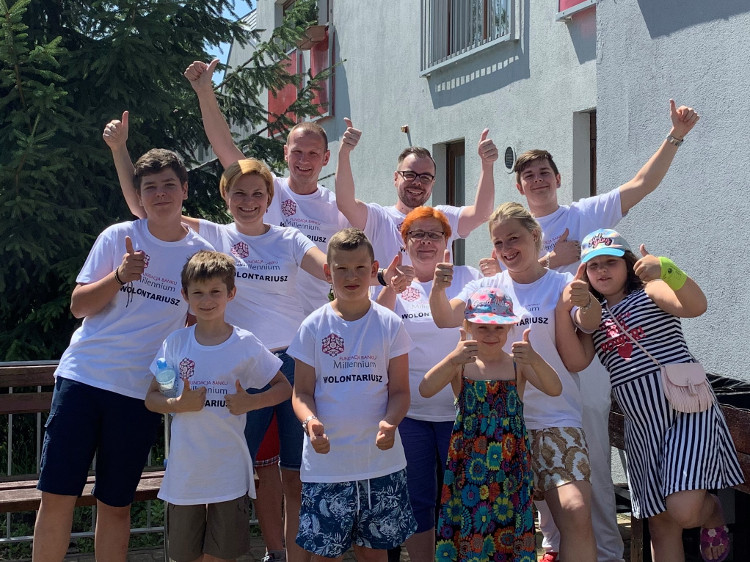 The action was intended to educate and promote an active lifestyle of senior citizens. The volunteers organised training, during which the participants learned about threats involved with fraud attempts in grandparent scams or fake-police scams. The senior citizens were also given information on how to protect themselves from losing money and what to do if someone is trying to impersonate a relative or police officer.
Classes relating to fraud methods launched a series of workshops, which will be held in the Senior Citizens Club in the next months. The volunteers will - among other things - provide training on internet safety and managing the home budget, taking into account the specific needs of seniors.
The Foundation also gave Club Members sports and recreational gear: a stationary bicycle, city bikes, aerobic steppers and Nordic walking sticks as well as board games. The gear will allow the senior citizens to be more active when spending time.
So far more than 300 volunteers took part in social actions organised with support of Bank Millennium Foundation and carried out programmes for several thousand beneficiaries.