From the grant received from Bank Millennium Foundation, Bank Millennium employees renovated the corridor of the Non-Public Primary Special School in Gdańsk. This is another project implemented as a part of the employee volunteering program.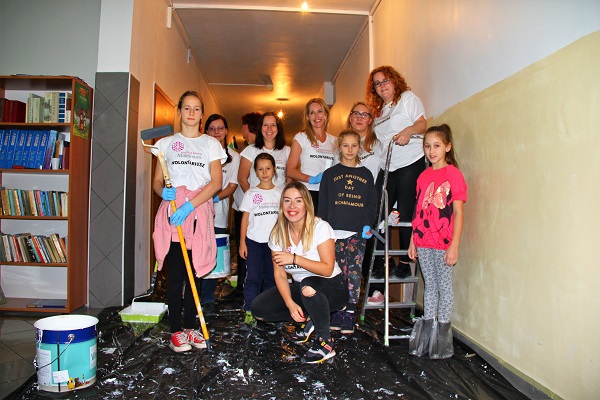 The painting of the corridor lasted for 7 hours. During this time, the doors and floors were protected from staining, the walls and ceilings repainted, the cleaning was done and new lamps and boards were installed in the corridor.
In addition to restoring the nice look of school rooms, the action was aimed at integration with pupils. The school is attended by children with moderate and significant intellectual disabilities. They appreciated very much the meeting with volunteers. Refreshments and games were organized for children. They were also given books, which were collected at the Bank's Head Office in Gdańsk.
So far actions organised with support of Bank Millennium Foundation involved more than 300 volunteers who carried out programmes for several thousand beneficiaries.