Sports promotion and integration with disabled persons were the goals of an action carried out by volunteers from Bank Millennium in Mońki.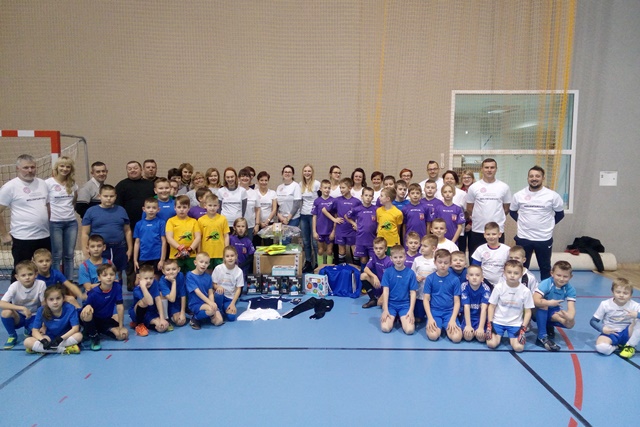 Volunteers organised an integration meeting of athletes from Promień Mońki sports club and patients of Occupational Therapy Workshops - intellectually disabled persons. There are several classes held in the Workshops, including art, rehabilitation, preparing meals or everyday activities. The grant made by Bank Millennium Foundation was used to buy special sports equipment, which was added to the rehabilitation room. It will be used for daily exercises, which improve the fitness of disabled persons. Volunteers from the bank also conducted financial education training for the meeting participants. Promień Mońki sports club remains inadequately financed despite its numerous successes. Thus the athletes were provided with sports equipment, which will improve training efficiency as well as sports outfits, which will allow them to proudly represent the club in various competitions.
So far actions organised with support of Bank Millennium Foundation involved more than 300 volunteers who carried out programmes for several thousand beneficiaries.