Employees of Bank Millennium from Kujawsko – Pomorskie Voivodeship and their families organised a volunteering action. The project involved adapting a nursing and rehabilitation bathroom to the needs of disabled persons – patients of Arkadia Specialist Community Self-help Home in Toruń. The grant obtained from Bank Millennium Foundation was used to buy new furniture, which was then set up in the hydrotherapy bathroom. The idea was also to amplify the action and thus to draw attention to the presence of disabled persons in the community and their needs.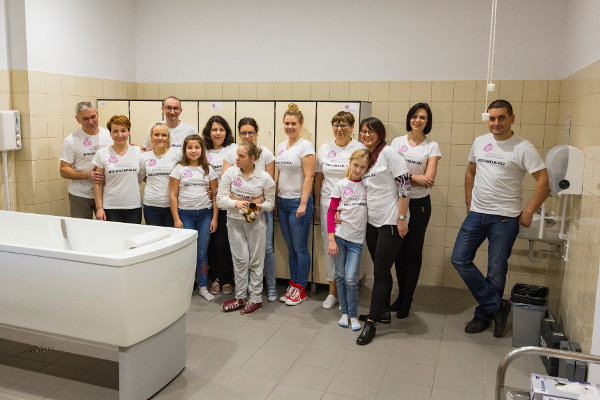 Arkadia Specialist Community Self-help Home is a place of care for disabled adults. They are persons who cannot take care of themselves and are completely dependent on their care providers. The centre is the only one in Kujawsko – Pomorskie Voivodeship to provide specialist services only for severely disabled persons. There are only a few such centres in Poland.
So far actions organised with support of Bank Millennium Foundation involved more than 300 volunteers who carried out programmes for several thousand beneficiaries.