Bank Millennium volunteers from Kujawsko-Pomorskie Voivodeship helped equip the library, promoted readership and gave entrepreneurship classes in No. 3 primary school in Mogilno. It is the only integrated school in the area. The school has been operating as such since recently and must be adapted to the needs of disabled children. At present there is only one wheelchair ramp available; only a staircase leads to classrooms on the first floor; the library is not equipped to cater for the needs of children with impaired vision or hearing.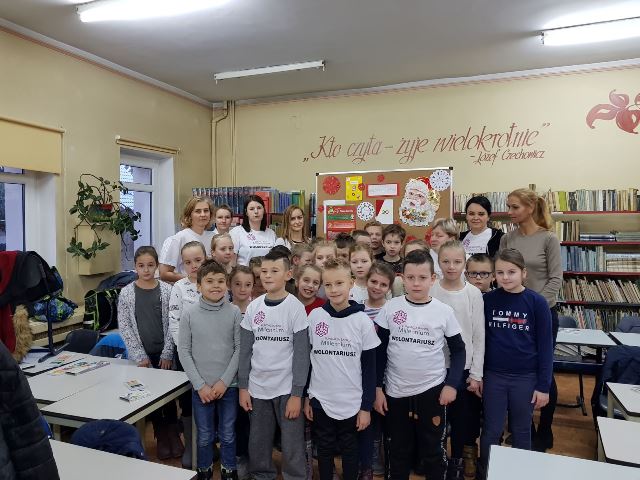 In order to help the school the volunteers organised the opening of a "new" library. They used the grant received from Bank Millennium Foundation to buy set books and other books in special editions for visually impaired children; set text audiobooks as well as equipment for playing them. The purchased items were handed over during a special ceremony with participation of the entire school community. Next day the volunteers gave entrepreneurship classes in the school and arranged contests to encourage reading and listening to books.
So far actions organised with support of Bank Millennium Foundation involved more than 300 volunteers who carried out programmes for several thousand beneficiaries.