Goodbye summer, hallo autumn – action by the bank's volunteers
Bank Millennium volunteers carried out another action in Bank Millennium Foundation's grants competition. This time a full-day event was organised for children from SOS Children's Village in Biłgoraj, the main theme of the event being a farewell to autumn.
The event's attractions included mushroom picking with prizes, sports activities, an art contest and a pumpkin carving workshop. An important part of the event were financial education workshops, which were led by volunteers from Bank Millennium. The prizes for active participation in the training were piggybanks and the prize winners undertook to put aside part of their pocket money. All these activities were intended to educate and integrate children and families from the SOS Children's Village with the local community.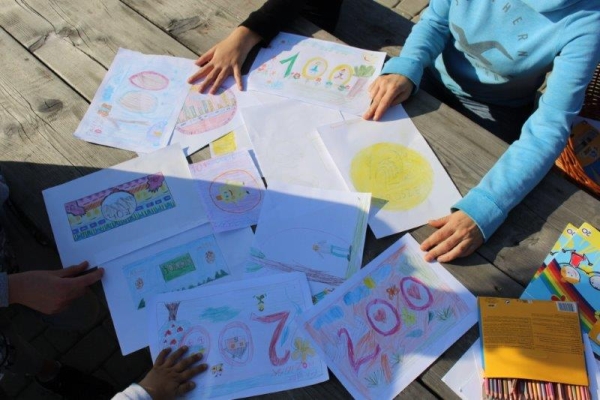 The obtained grant money was used to purchase additionally an interactive board, which will help in the day-to-day education of the children. Tutors, working daily with the SOS Village, will use the board to educate children in need of additional tutoring.
The project involved about 100 people in total – children and their guardians from SOS Children's Village, volunteers from Millennium branches in Zamość and Lublin as well as their families and friends.
The employee volunteering programme is one of the three pillars of activity of Bank Millennium Foundation, beside financial education and cultural education programmes.