Financial ABCs - the kindergarten children financial education programme carried out by Bank Millennium Foundation won the 1st place in the "Golden Banker" competition in the "Socially Sensitive Bank" category.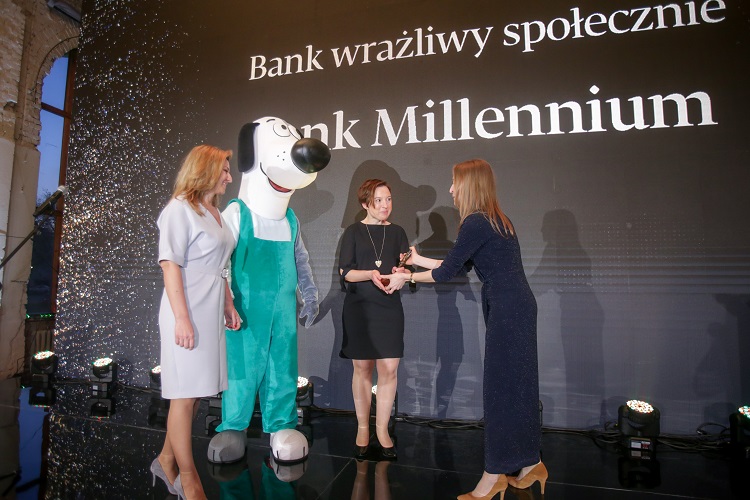 Financial ABCs is a proprietary kindergarten kids financial education programme of Bank Millennium Foundation under the honorary sponsorship of the Minister of Education and the Children's Ombudsman. Its purpose is to explain to the children - through play and games - the meaning of basic financial terms. During workshops organised in kindergartens children learn what money is, where it comes from and what is its value; what a cash machine and credit card are for; how a need differs from a desire and why it makes sense to save. The sessions are led by volunteers - employees of Bank Millennium.
In an OECD financial awareness survey of thirty countries in the world the Poles came last. Our response to resolve this social issue is the "Financial ABCs" project. During two years of the life of the project more than 1300 workshops were held to train almost 33,000 children from approx. 400 kindergartens all over Poland. Taking the 1st place in the "Socially Sensitive Bank" category supports our conviction that we are successfully carrying out our financial education mission. We do not intend to stop at this. Our plans include further editions of the project. – Paulina Wołosz-Sitarek, Member of the Management Board of Bank Millennium Foundation, commented.
Apart from workshops in kindergartens the Foundation has been holding open workshops in public spaces for all children interested. In 2018 on the occasion of Children's Day during three consecutive days kids had the opportunity to take part in sessions in the Blue City Commercial Centre in Warsaw and also to attend financial education workshops during the Warsaw Science Festival. For purposes of the programme special educational aids were prepared - books with the main character Mr. Sebastian presenting the content as well as colouring books and stickers. Parents – employees of Bank Millennium, helped create the materials. The booklets are also available in kids' corners in Millennium branches.