Financial ABCs for kindergarten kids
The second edition has ended of the Financial ABCs programme. Between October and December 2017 Bank Millennium Foundation trained some thousands of children in financial basics, in more than 100 kindergartens from over ten cities in Poland.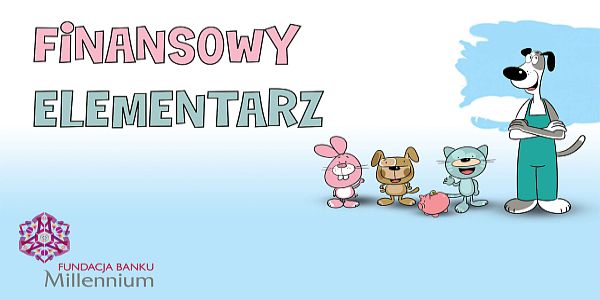 The proprietary kindergarten financial education programme of Bank Millennium Foundation, started in 2016, is carried out by Bank Millennium volunteers in cooperation with a non-governmental organisation. It aims to use play to explain basic financial terms to kids. The programme has gained patronage from the Minister of Education and the Children's Ombudsman, which confirms its strong educational value.
In the first edition of the project during almost 250 workshops arranged in the programme, close to 6,000 children from 70 kindergartens in Poland were trained. For needs of the programme and in cooperation with parents – employees of Bank Millennium, special educational materials were prepared – regular and colouring books and games. They are available both to the workshop attendees as well as kids visiting Millennium branches.
The widespread interest of kindergartens in participation in the Financial ABCs induced Bank Millennium Foundation to continue the programme. The first out of close to 400 workshops arranged in the second edition of Financial ABCs was held in the Bank's Head Office. Participating in the sessions were children of Bank Millennium employees. During the workshops they learned where money came from, what are the Polish coins and notes and they compared their value. They were told what a credit card is for, why you cannot buy everything you want for a single coin and why you cannot keep withdrawing cash from an ATM without limits.
Financial ABCs is the main educational programme of Bank Millennium Foundation. It aims to support parents and teachers in teaching youngest kids proper financial behaviours and attitudes.