On the occasion of Children's Day Bank Millennium Foundation invites to Financial ABCs – financial education classes for children.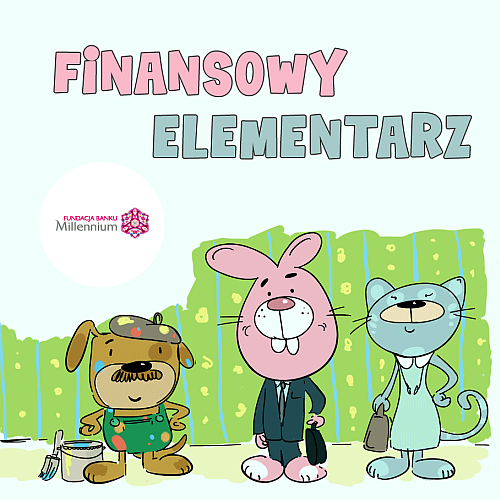 Where does money come from, how much is it worth, why does it make sense to save and why can't you have all the toys in the world? This is what children will find out in the dedicated play area arranged in Blue City shopping centre in Warsaw. The class will include reading the Financial ABCs books and games for children with prizes to be won. Taking part in the animations will be a nice live plushie – the dog Sebastian – the main character in the Financial ABCs books.
Financial ABCs is the flagship educational programme of Bank Millennium Foundation implemented under the honorary sponsorship of the Minister of Education and the Children's Ombudsman. The programme aims to use play to explain to kids the key financial vocabulary. Since 2016 during almost 600 Financial ABCs workshops the Foundation trained almost 15 000 children from 200 kindergartens in selected cities in Poland. Volunteers – employees of Bank Millennium are involved in conducting the Financial ABCs classes. For purposes of the programme special educational materials were prepared also with input from the bank's employees. The materials include booklets, which are also available in kids' corners in Millennium branches. In the long run Bank Millennium Foundation wants to have the programme implemented in selected kindergartens all over Poland.
Financial ABCs animations will be arranged on 1-3.06. 2018 in Blue City shopping centre in Warsaw from 12:00 a.m. to 8:00 p.m.