Bank Millennium volunteers organised a Fairy Tale Vacation
A group of volunteers from Bank Millennium's branch in Mogilno (Kujawsko-Pomorskie Voivodeship) did a summer vacation action for kids.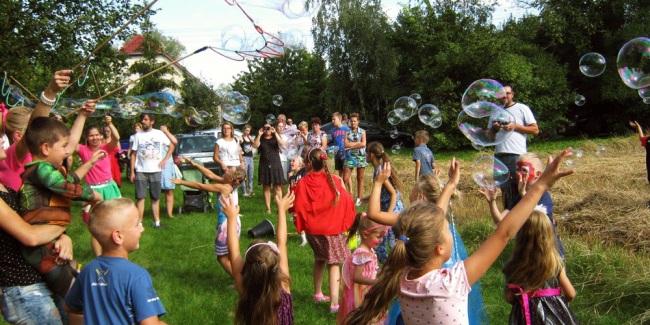 Thanks to money obtained from Bank Millennium Foundation volunteers from the bank prepared the Fairy Tale Vacation for kids living in Mogilno Municipality and County. The event was held in July and August and involved many attractions, which had fairy tales as their lead motif. The children took part in games with an entertainer, film shows, workshops and a fairy tale grand ball. The last of these events featured numerous competitions and a reception prepared by the volunteers and the children's parents.
The project met with great interest on part of the local community. The events were attended by approx. 200 children with 20 volunteers overseeing the project onsite. The Fairy Tale Vacation not only made the summer holidays more attractive for the kids but also enabled integration of inhabitants of Mogilno County, encouraging further community work.
The Bank Millennium Foundation's grant competition allows the Bank's employees to submit projects concerning financial education, enterprise development, intergeneration projects as well as projects for children and the youth, support for persons threatened with social exclusion and also environmental protection. Those actions run the biggest chance of winning, which will benefit the highest number of people and which will exert long-lasting influence on the life of a local community.
The employee volunteering programme, next to the financial and cultural education programmes, is one of the three pillars of activity of Bank Millennium Foundation.