Where does money come from, what is its value, why does it make sense to save and why can't you have all the toys in the world? This is what children will find out from animations prepared specially for them about the adventures of Sebastian, the main character in the "Financial ABCs" educational programme, already available on YouTube. The author of the cycle is Bank Millennium Foundation, which wants to support parents in home tuition of kindergarten kids during the epidemic.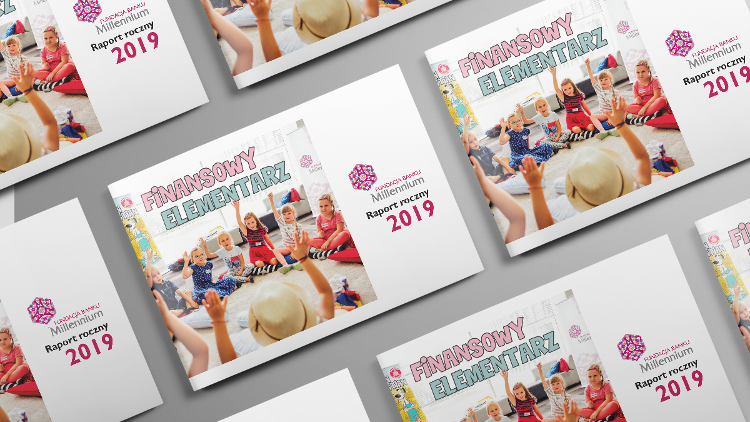 "Financial ABCs" of Bank Millennium Foundation is an original programme of pre-school financial education started in 2016 and carried out under the honorary patronage of the Children's Ombudsman. In the programme during 2200 workshops 53,000 children have already been tuitioned in 630 kindergartens all over Poland. To reach an even greater number of the pre-school audience and to promote remote education, the Foundation decided to provide special educational materials in digital format. It is a series of booklets for teaching finances to kids. It comprises three parts: "First purchases", "First savings" and "The bank tale". The fourth part about safe banking online will appear soon. The main character in the ABCs and the guide to topics associated with finances is the dog Sebastian. The first episode of "Financial ABCs" in the form of animation, is available now of the Foundation's YouTube channel. Next episodes will be available in May.
- This new formula of education is a special proposition from Bank Millennium Foundation for the time of the difficult situation associated with the coronavirus. So far "Financial ABCs" were available in Bank Millennium branches and during workshops in kindergartens; now Sebastian can be in every home – Paulina Wołosz-Sitarek, member of the Management Board of Bank Millennium Foundation, said. - We have decided to prepare "Financial ABCs" in the form of videos in order to make it more available and to reach the biggest possible number of kids. We give parents complete educational materials, which will help engage the children and facilitate learning basic information on finances – she added.
The mission of Bank Millennium Foundation is to teach financial attitudes from early childhood already. The Financial ABCs programme is a contribution to resolving the important social issue of low financial awareness of people in Poland. The programme is liked and appreciated not only by kindergartens but also by independent institutions. In 2019 the Financial ABCs came first in the "Golden Banker" competition in the "Socially Conscious Bank" category.