On 23 - 24 March 2022 the 6th Congress of Financial Education and Enterprise was held; Bank Millennium Foundation became the General Partner of the Event.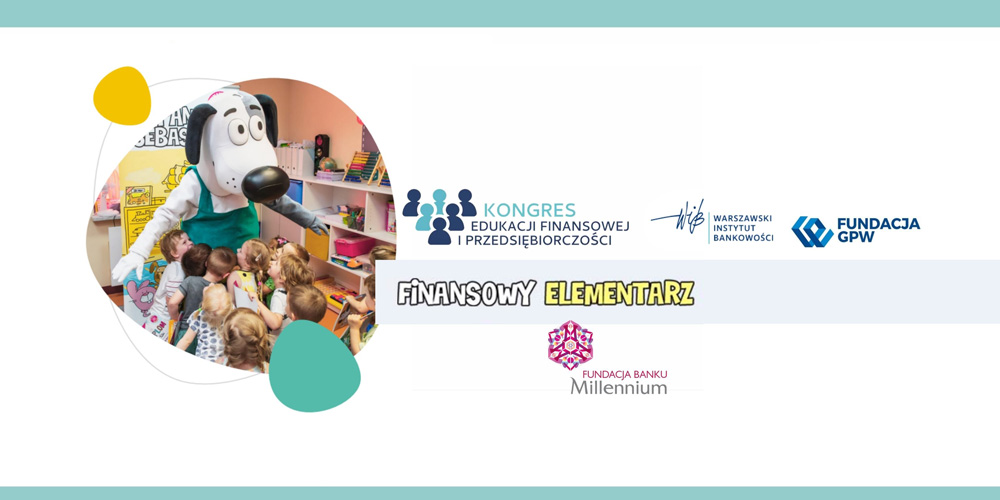 This year's was held under the slogan "Financial education – a common duty for present and future generations".
Organised by the Warsaw Banking Institute and the WSE Foundation - the Congress of Financial Education and Enterprise is the most important forum in Poland for discussion, exchange of experience and development of cooperation and educational activities in the field of finance, security in cyberspace and entrepreneurship.
The several-day symposium was an ideal opportunity to present the Foundation's activities, as well as to educate "older" children, i.e. adults. During the event, Iwona Jarzębska - Chairman of the Foundation presented i.a. the results of the "Survey of Poles' awareness of the need for financial education of children" carried out for the Bank Millennium Foundation. It shows that the need for financial education and the dissemination of appropriate behaviours in this area from an early age is of great importance for children and their parents.
In its mission to shape the "financial" attitudes of children, the Foundation remains open to the ideas and initiatives of Bank Millennium Employees in the field of financial education of the kids. This is an element that it will actively implement in 2022.