Financing of receivables - Bank Millennium
About financing of receivables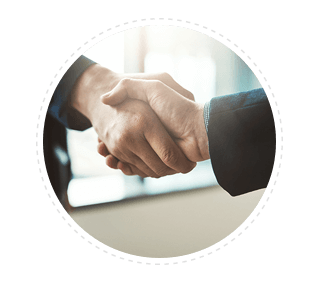 No assignment of receivables as a contractual clause is increasingly often found in trade contracts, becoming almost the standard in many sectors. For the supplier it represents lack of possibility to use factoring as well as higher risk of liquidity problems.
Financing of receivables enables financing also receivables covered by assignment ban. Thanks to this feature, the business, as in case of factoring, gets the money directly after delivery of the goods or service.
Benefits
Improvement of financial liquidity and reduction of risk of business activity thanks to financing up to 100% of value of the receivables

Simple process of reporting additional counterparties covered by assignment ban

No additional actions required if settlement is made through the current account

Possibility of additional cost reduction, labour-intensity and risk of operating errors thanks to the MillenetLink service - automating exchange of data between systems and giving the opportunity to service settlements directly from your financial-accounting system
FAQ
Send the list of invoices to us in the agreed format. After we have received it we will make the payment to the account specified.

Usually within a few hours from sending the list of invoices to us.

The no-assignment receivables arisen in result of sale of goods or services to counterparties agreed with us.

Repayments are made to a dedicated account for managing payments covered by the agreement, which we block. Put this account number on invoices covered by financing.