About municipal factoring
Do you offer products or services to communes, counties or voivodships? Do you want to give them deferred payment dates, but still maintain financial liquidity and pay your own liabilities on time?
We offer you additional financing without examining your creditworthiness. We will finance even 100% of the value of your receivables before their due date.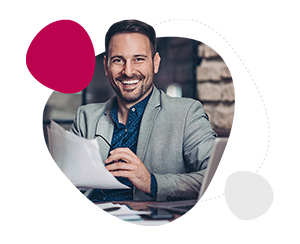 Offer local governments longer payment terms. They will sign an agreement with us specifying the terms of payments

Improve your financial liquidity without the credit process and collateral

Settle your own obligations in advance. Get a discount with your suppliers

Let us take the risk of delays or non-repayment by local governments

Manage the service on our online platform
FAQ
All local government units: communes, counties, voivodships.

You can enter invoices in our WEB Faktor application, individually or collectively. We can also connect via the MillenetLINK network service. You will indicate invoices for purchase directly in your financial and accounting system.

You will get the advance payment on the day we receive the invoices confirmed by the local government units.

Payments will be credited to our account stated on your invoices. You will inform contractors about the assignment to us.

In this case, we assume the risk. You do not need to monitor receivables or collect debts.