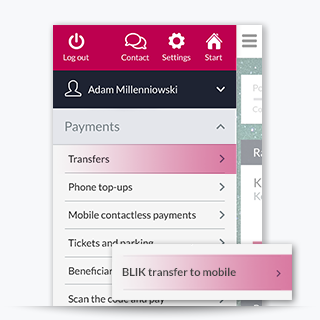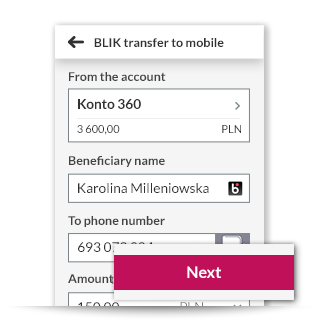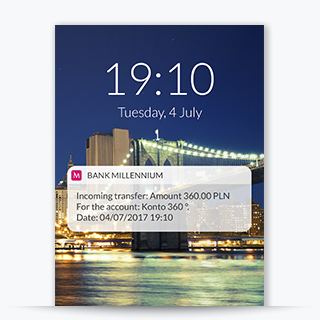 Log in into mobile app and choose BLIK transfers to mobile. Next choose accounts, from which you will make transfer.
Fill in the beneficiary name and phone number of the recipient, as well as the amount and and transfer description. BLIK icon next to the phone number will show if that person can get BLIK transfer to mobile. Click Next and afterwards Confirm.
Transfer will be sent and will reach the recipient immediately. If the recipient's phone number is not registered, sending transfer will not be possible.