Payment delays
if such are present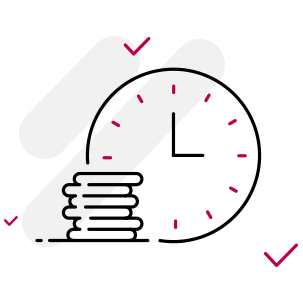 up to 3 monthsMonitoring receivables
If the payment delay is up to 3 months, call:
(+48) 22 598 40 16 (Monday to Friday from 8:00 a.m. - 8:00 p.m.)
Following actions may be undertaken when talking to our staff:
agree the date of debt repayment,

update address/phone/e-mail data,

determine the amount of debt outstanding.
over 3 monthsRestructuring
If the payment delay is over 3 months, call:
(+48) 22 598 57 60 (Monday to Friday from 8:00 a.m. - 4:00 p.m.)
Bank staff look into the details of every case and can propose various solutions aimed at determining the way, in which the past due debt is to be repaid.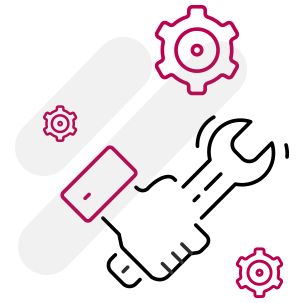 If the loan was insured, call the insurer or visit the nearest Millennium branch.
Find a branch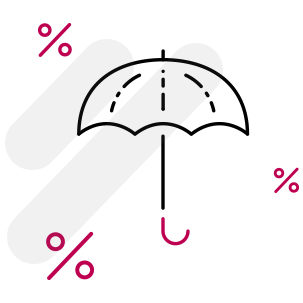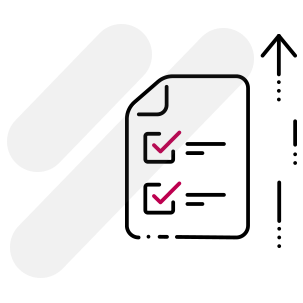 Once you have filled-in the request and have documents confirming your current financial situation:
submit them in your nearest Millennium branch,

send them to: Bank Millennium SA, ul. Żaryna 2A, 02-593 Warszawa,

send them by e-mail to: platnosci@bankmillennium.pl.
Fill-in the form
we will call back
FAQ
---

Under law BIK gathers and provides data about the credit history of consumers and businesses. The information is provided to banks, credit unions and other non-bank credit institutions. Thanks to data in BIK the loan approval process can be faster, more accurate and involving reduced risk of excessive indebtedness of customers, which also leads to greater safety of deposits. Thanks to a positive credit history in BIK customer can more easily get a loan to finance his needs. A negative history in BIK can affect assessment of the customer's creditworthiness, which may cause an increase of loan cost or even make it impossible for the customer to get a loan.

---

Information about repayment of liabilities, both regular as well as late, is sent to BIK twice a week. If the liability was not being repaid punctually – the data will be processed in BIK during a 5-year period without the Customer's consent if both of the following conditions are satisfied:

Payment delay exceeded 60 days,
30 days have passed since the Customer was informed by the bank or credit union about the intention to process the Customer's data without his consent.

In keeping with art. 105a sect. 4 and 5 of Banking Law data concerning liabilities of all Customers may be processed in BIK for a period of 12 years from the date of expiry of the liability for purposes involved with use by lenders of statistical methods. Processing of data for this purpose does not require Customers' consent and the data are not used for credit capacity assessment.

---

BIK enables customers to check their credit history free of charge. You will find all essential information on the www.bik.pllink opens in a new window.

---

Pursuant to the Ordinance of the Minister of Finance of 10 December 2003 banks exchange information about customers by means of the BR system.

Banking Register (BR) is a database kept by the Polish Bank Association. The database keeps identification data of private and business Customers defaulting on their liabilities to banks.

Data in the Banking Register System can be processed without the Customer's consent for even 5 years after closing the bank account.

---

Consumer bankruptcy – i.e. when a debtor's insolvency is confirmed by court and the debtor goes bankrupt. The following actions are involved:

Liquidation of the debtor's assets (cashing in and distribution between creditors);
Realisation by the debtor of the Creditors Repayment Plan (repayment to creditors in instalments of amounts defined by court);
Forgiving any liabilities of the debtor, which were not repaid as above.

Bankruptcy may be announced once in a 10-year period.

Announcement of bankruptcy is decided by a regional court (commercial bankruptcy department with jurisdiction for the debtor's place of residence) in response to the debtor's application. Such application may be filed by a private person who is not a sole trader at the time of arisal of insolvency at no fault of the person.

The court will dismiss a bankruptcy application if the debtor led to his insolvency or significantly increased it wilfully or in result of gross negligence.

The debtor is required to identify his assets in the application. Those assets, which may be sold, shall be seized and then auctioned. Proceeds from their sale will be used to pay off the debts.

When deciding to apply for bankruptcy you must bear in mind that it involves serious implications when submitting the application and also for the future, for it affects the financial situation of the debtor and also the debtor's spouse. All assets owned jointly by the spouses will be part of the bankruptcy estate and the debtor's spouse may claim his/her share in the joint assets under the bankruptcy proceedings.

Data of persons announced bankrupt by court shall be published in the Central Restructuring and Bankruptcies Register.

Detailed information is provided in the Act of 29 August 2014 on amendment of Bankruptcy and Rehabilitation Law, the Act on National Court Register and the Act on Court Charges in Civil Law Cases (Journal of Laws 2014 item 1306, the Act came into force on 31 December 2014) – known as New Consumer Bankruptcy.

---