About SuperProcent term deposit
Let money work for you! Open SuperProcent term deposit for free and with just a few clicks in Millenet or in a branch. Why SuperProcent?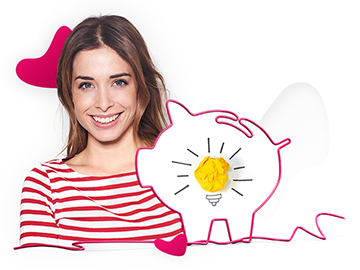 attractive interest rate accrued from day one

two currencies to choose from: PLN or EUR

minimum amount is only 1000 PLN or 200 EUR

flexible terms: 3, 6, 12 or 24 months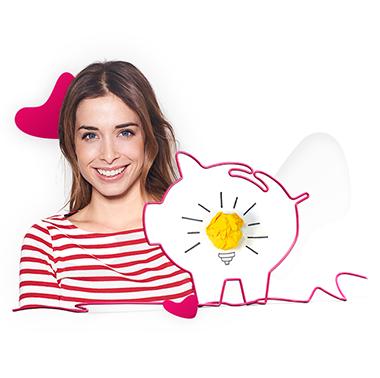 Interest rate
Term deposit period
from 1 000 PLN
from 200 EUR
6 months
0,80%/1,20%*
0,10%
* for deposits opened in Millenet.

Interest rate of SuperProcent term deposit is fixed, expressed per annum and accrues on the total balance of the deposit.
Funds deposited on accounts in the Bank, the total value of which funds does not exceed the equivalent of 100,000 EUR, irrespective of the number of accounts held in the Bank, are protected by Banking Guarantee Fund, in keeping with the Act of 10 June 2016 on Banking Guarantee Fund, system of protection of deposits and compulsory restructuring (Journal of Laws2016.996). Eligible for protection are deposits and receivables of entities indicated in art. 20 of the a/m Act.
How to open
If you are not our Client, open Konto 360° account online.

If you are our Client, open deposit in Millenet.
Contact us
or call - helpline available 24/7
FAQ
---

You can set up the deposit in any branch, in Millenet e-banking as well as by phone. You can set up the deposit starting from as little as PLN 1000 or EUR 200.

---

Yes, the deposit can be terminated at any time. In case of premature termination interest will not be paid.

---

The contractual term of a 6-month bank deposit continues for example for a deposit set up on 14 May until 13 November. On 14 November proceeds from the deposit are available to the Client for further disposal and in case of a renewable deposit 14 November is the start of a new contractual term.

---

The minimum amount of Lokata SuperProcent deposit is PLN 1000 or EUR 200. You can set up any number of deposits. There are also no restrictions as to the maximum amount, which you can invest in the deposit.

You can set up Lokata SuperProcent in PLN for 3 months, 6 months, 12 months or 24 months. You can set up Lokata SuperProcent in EUR for 6 months or 12 months.

---