OC/AC insurance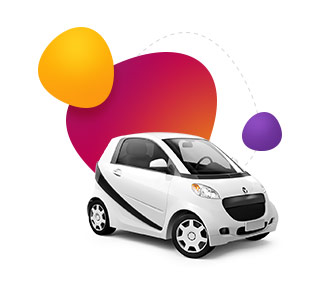 OC insurance
OC insurance is a basic third-party liability insurance. It is mandatory in Poland and protects persons injured in an accident caused by you. TPL does not provide protection for your vehicle in case of theft or other unexpected events.
AC insurance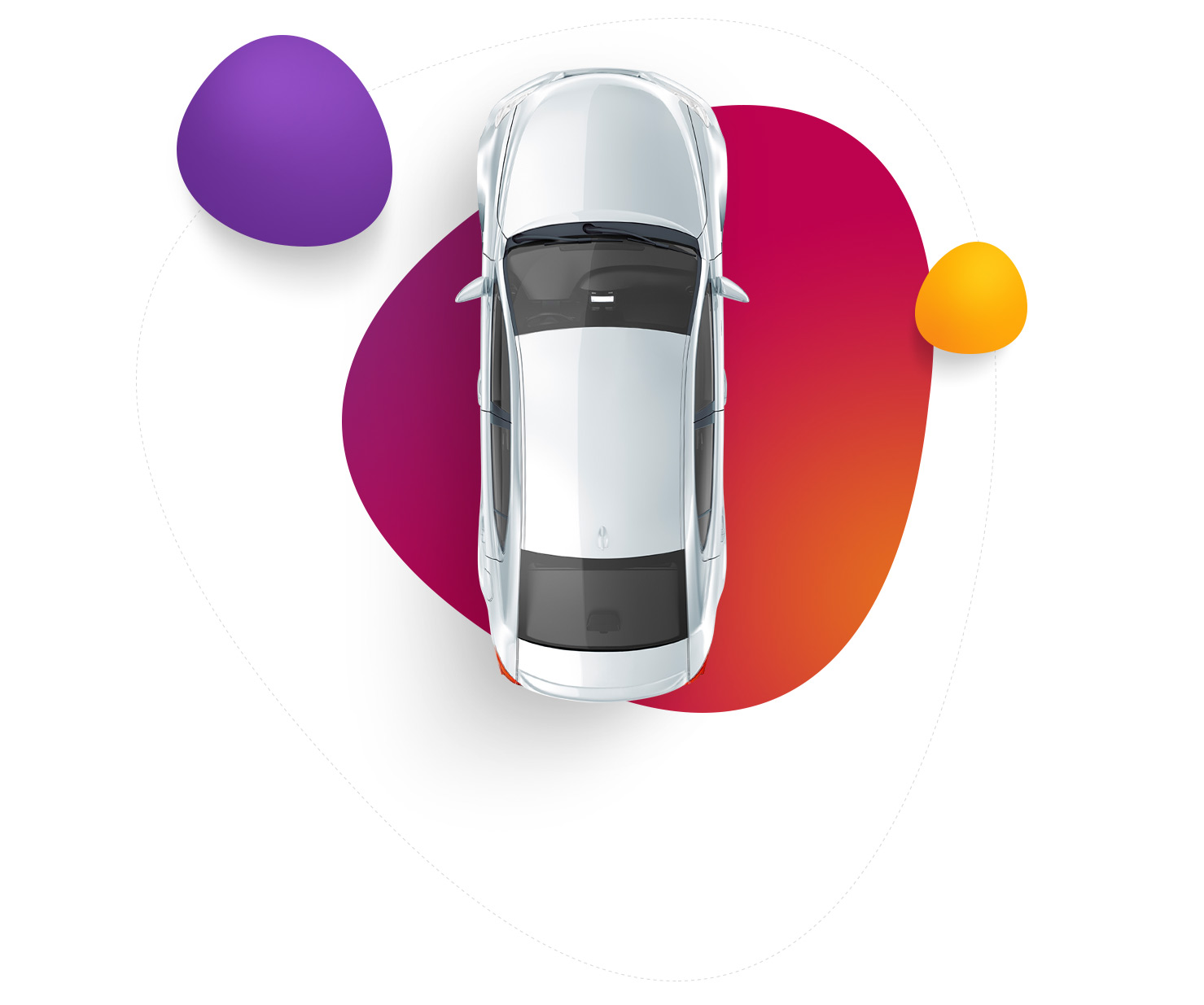 AC Mini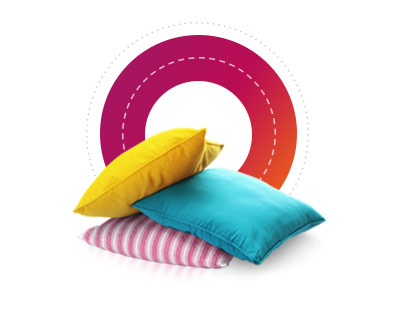 AC Mini provides protection in case of vehicle theft and damage caused by forces of nature. Claim adjustments are calculated using the price of spare parts. On the basis of a cost-estimate the insurer pays out the benefits that allow you to arrange for the repair of the vehicle yourself.
AC Economic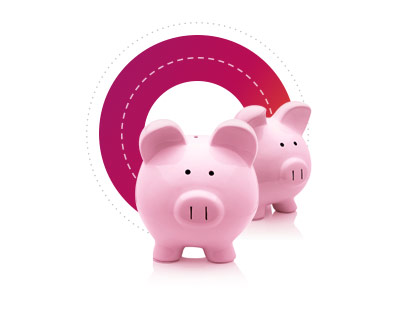 AC Economic provides protection in case of an accident, collision, theft, vandalism or vehicle damage caused by forces of nature. Claim adjustment is be based on the price of spare parts. On the basis of a cost-estimate the insurer pays out the benefits that allow you to arrange for the repair of the vehicle yourself.
AC Optimal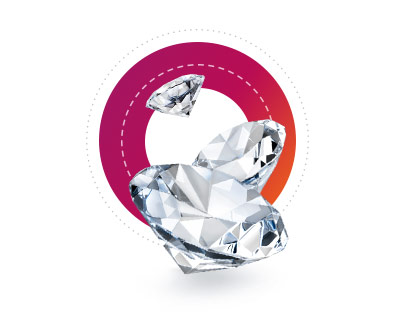 AC Optimal provides protection in case of an accident, collision, theft, vandalism or vehicle damage caused by forces of nature and guarantees a fixed sum insured. In case of a loss, your vehicle will be repaired at certified repair shops, using OEM parts exclusively (the vehicle cannot be older than 9 years).
Extra benefits
No need to enter data

Just scan the code in the registration certificate – your vehicle data will be automatically uploaded.

Offer customized to your vehicle

Get the best motor insurance quotes and choose the option fitted to your needs.

Broad selection of options

Buy OC insurance, select one of the many AC options, or extend your coverage by adding other insurance.

No-claims discount

We appreciate your commitment to safety, and that is why we award discounts of up to 60% for clean insurance record.

Flexible payments

Divide the premium into monthly instalments without additional cost, or pay for the whole year in advance by making a single payment.

Online access to the policy

All in one place and always at hand. Log in to Millenet or mobile application to check out or download your insurance policy.

Quick claim adjustment

We cooperate with the Insurer, whose experience and professionalism guarantee fast assistance and quick claim adjustment.

No need to remember about deadlines

Just select preferred payment option and make sure you have sufficient funds on your account. We will transfer the premium to the Insurer at the right time.
How to buy motor insurance?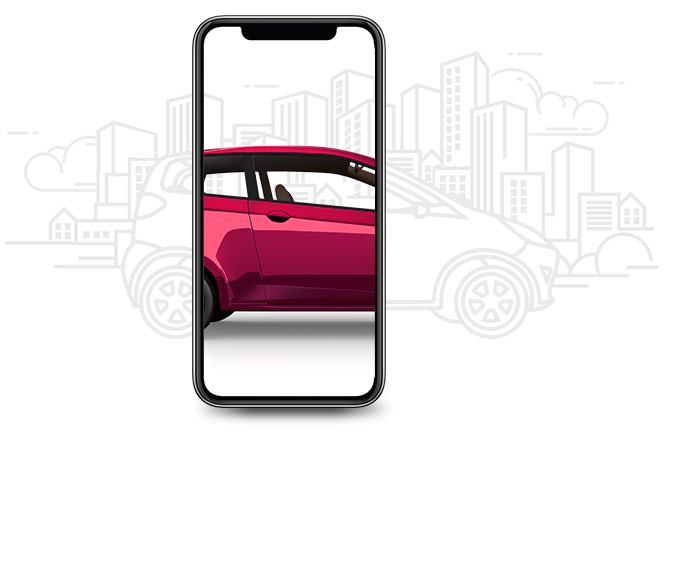 Insure your vehicle online – there's no quicker way!Get a quote and buy motor insurance in Millenet or the mobile app.
If you are not our Client, open Konto 360° account.
Get a quote

Get a quote
Additional options
Assistance Standard

Ensure support in case of unexpected situations, including dead car battery, breakdown or fuel failure when en route, and benefit from services such as towing up to 200 km and courtesy car for up to 3 days. Coverage in the territory of Poland.

Assistance Plus

Get protection in the territory of Europe, use courtesy car up to 5 days, extend the car towing limit to 300 km, and profit from additional benefits such as refund of accommodation cost or substitute driver service.

Car glass

If you happen to damage windscreen, side or rear windows, the insurer will arrange for the repair or replacement of the damaged window. With the vehicle glass insurance, in case of window glass damage – you do not lose your no-claims discounts.

NNW

NNW is a personal accident insurance that protects health and life of the driver and passengers. NNW ensures financial support for the driver and passengers in case of bodily injury, incapacity for work or death. The insurance also covers the refund medical treatment cost.
FAQ
---

For every year you drive without making a claim you may get a discount for motor insurance. The longer you drive without causing accidents or collisions, the higher your discount will be. You may get as much as 60% off the price of your premium. To get a quote, you can use the OC calculator, which you will find in Millenet and the mobile app.

The amount of your motor insurance premium depends, among other things, on the place where the vehicle was registered, your claim history or type of the vehicle insured. The amount of the insurance premium discount, on the other hand, depends on the driver and not on the vehicle itself. Because the driver's claim history is not assigned to one particular car, you will preserve your discounts even if you change your vehicle. Discounts awarded by one insurer are also accepted by other insurance companies.

---

You can check yur quote for car insurance (or other vehicle) quickly using the calculator in Millenet and the mobile app.

---

When paying your premium through Millenet or mobile app, you will be requested to select one of the following types of payment:

single payment – if you want to pay the premium for the entire year in advance, the amount will be automatically deducted from your Bank Millennium account or credit card;
monthly payments – if you want to divide your annual premium into 12 instalments at no additional cost, the amount will be automatically deducted from your Bank Millennium account.

You do not have to remember about the deadlines or make the transfers yourself, either. Just make sure you have sufficient funds on the account – we will transfer the premium to the insurer at the right time. Profit from the increased payment flexibility: purchase your insurance even one month prior to the expiry date of your current policy and pay up to two weeks later.

---

Our insurance partner is Ergo Hestia Group. This insurer is widely appreciated not only by its business partners but, first and foremost, by thousands of satisfied Clients.

As ERGO Hestia Group is a member of the Direct Loss Indemnification System (Bezpośrednia Likwidacja Szkód), you will be able to use the insurer's claim adjustment system, even if you purchase only OC third party liability insurance.

It means that if somebody damages your car, you don't have to call the perpetrator's insurer. Instead, the claim will be settled directly by Ergo Hestia Group.

The insurer provides its Clients with the direct telephone and e-mail contact to the claims officer.
Mobile claims adjusters are at Clients' disposal at any place and time – within 48 hours from filing the claim at maximum.
Mobile claims adjusters perform an on-site cost-estimate, and – in case of a simple claim – may take an immediate decision about benefit payout.

---
Get in touch with us
Should you have any questions,
call us at
Insurance cover is provided under individual motor insurance by STU ERGO Hestia SA with head office in Sopot. For detailed terms and conditions of insurance cover as well as the full list of Insurer's liability exclusions and limitations see Terms and Conditions of Motor Insurance for Customers of Bank Millennium, Insurance Agent information, Product Cards concerning the motor insurance and insurance product information documents, respectively, available on www.bankmillennium.pl.

The Insurance Agreement shall be concluded by the Customer with the Insurer via Bank Millennium SA (hereinafter: "the Bank"), acting in the capacity of insurance agent. The Bank is listed under No. 11162860/A in the Register of Insurance Agents kept by Polish Financial Supervision Authority (www.knf.gov.pl). Detailed information about the Bank's activity as insurance agent required by the Act on insurance distribution, including fee information, principles for filing claims and complaints, and out-of-court settlement of disputes can be found in the Insurance Agent information and Product Cards concerning this motor insurance.

Motor insurance is offered to the Bank's customers who have a current account or credit card in the Bank together with active access to Millenet internet banking or to the Bank's Mobile App. The motor insurance offering is not available for vehicles used for commercial purposes, leased vehicles and vehicles with the steering wheel on the right hand side. AC (comprehensive) insurance, Assistance, NNW (casualty) and Window glass insurance cannot be purchased as stand-alone products and may be bought only together with OC (third-party liability) insurance.

Messages, including text (SMS) and PUSH messages, sent and made available by the Bank to promote motor insurance constitute marketing information.