About goodie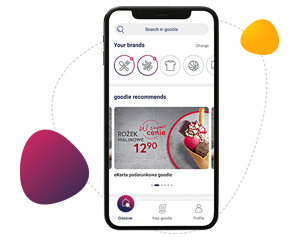 goodie is an innovative, convenient and free mobile app and online platform where you will find coupons, discounts, promotions, sales, promotional newsletters, cashback and discount codes for shops and service outlets all over Poland.
Cashback
shop as always and you can get a partial refund of your purchases in nearly 800 online stores
Deals and discounts
save on purchases and receive notifications about attractive offers throughout Poland
e-Gift cards
you can use them in Polish online and traditional stores
Promotional newsletters
follow the offers of your favorite retail chains and add products to your shopping list
Loyalty cards
bring your plastic loyalty cards to the app and have them always at hand
How to use
1
Start shopping with goodie
Download the goodie mobile app on your phone or go to goodie.pl website and register. Find a store or brand with a "cashback" icon and click "Go to store".
2
Shop and wait for approval
Make purchases, and soon you will receive cashback with the status "Pending" on your goodie account. Once the online store confirms the transaction, the status will change to "Approved".
3
Collect min. 21 PLN cashback and withdraw it
You can transfer the accumulated cashback amount to any bank account.
How to get 40 PLN for start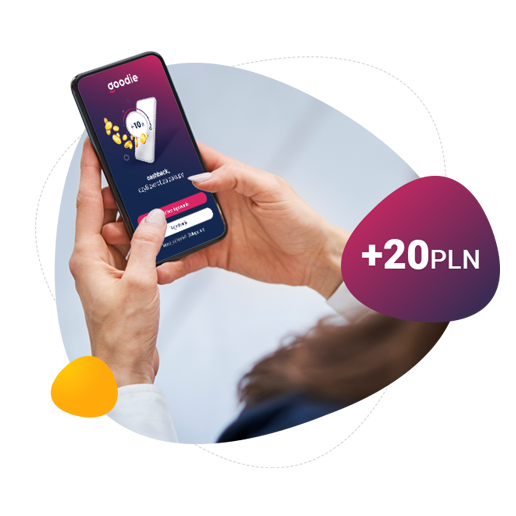 20 PLN to welcome you
Until 30.11.2020, download the goodie app, then select Profile -> Use code and enter the code that you will receive by letter, push message or SMS.
20 PLN for activity
Until 31.12.2020, all you have to do is make your purchases via goodie 3 times in any stores offering cashback, paying for them with a card or another payment method of Bank Millennium, e.g. BLIK.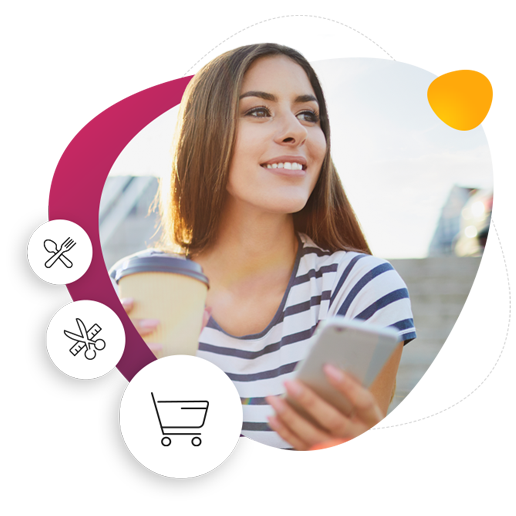 Remember, the code is only assigned to you and can be used once. You will receive a gift of 40 PLN (cachback points) even if you have used goodie before.
Contact us
or call - helpline available 24/7
Legal note
Legal note

Closure of Codziennie Zyskuję Programme will take place on 31.10.2020 (legal basis: § 6 section 1 point 5 of the "Regulations of Codziennie Zyskuję Programme").

Joining "For a start with goodie" promotion is possible until 30.11.2020. Details of the promotion, including the conditions that should be met in order to receive the award, can be found in the regulations.

Details on the operation and rules of using the goodie purchasing platform, administered by Millennium Goodie Sp. z o.o. are available on the website goodie.pl and specified in the "Regulations for the use of the goodie.pl Platform by users" (in Polish).