Augmented reality - what is it?
Augmented reality combines live view of psychical, real-world environment with computer generated elements, thus supplementing or expanding the visible reality.
How does it work?
Log on to our mobile app, (check where you can download the app) go to the sidebar menu and select the Augmented reality tab.
Next, direct your phone camera at the banner above or at the special banner on the Bank's website (www.bankmillennium.pl).
See what happens on your phone screen.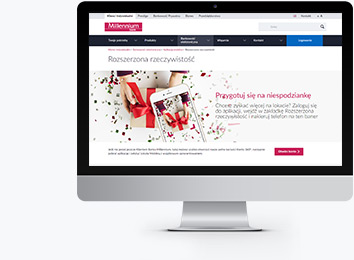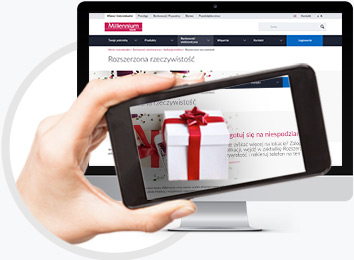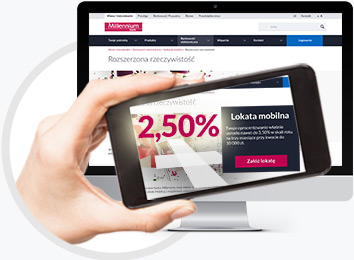 The offer is available to all holders of personal accounts in Bank Millennium, who are using the new release of the mobile app – this option is available in iOS apps starting from version 4.3.0 and for Android starting from version 5.0 (except phones with x86 and mips architecture chipsets).
Bank announces that on www.bankmillennium.pl there is an opportunity to open Lokata Mobilna deposit with the use of Augmented reality. Opening Lokata Mobilna deposit with the use of Augmented reality allows for increasing the rate of interest on the newly opened Lokata Mobilna deposit. Each Customer is entitled to open one Lokata Mobilna deposit.